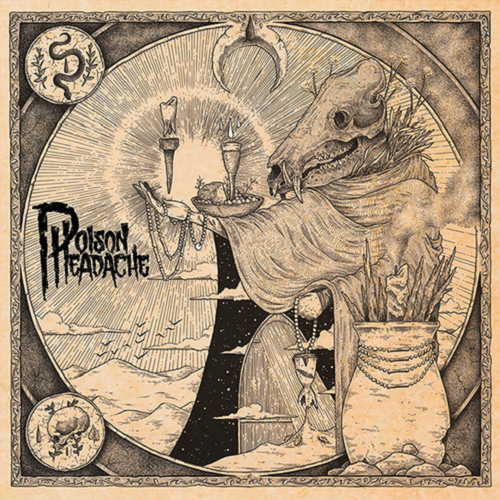 Phil Sgrosso is no stranger to the metal scene, having earned a solid reputation as former rhythm guitarist for As I Lay Dying and Wovenwork. Now, the musician is venturing into new hardcore territory with new band Poison Headache.
Seven years in the making, Sgrosso leads the powerhouse trio also comprised by guitarist Andrew Kukta and drummer Kyle Rosa.
"We were just jamming for fun and being kids again," Sgrosso tells Decibel magazine of how the band came together. "That excitement of making noise. And I was kind of getting the itch to get it done and finished."
The band's newly released eponymous album features ten monstrous tracks filled with violent riffs and a storm of pure thrashing hardcore chaos.
"I've always been a fan of many subgenres of heavy music," Sgrosso explains to Decibel. "The bond that we have is more this style—mean and aggressive. Andy is a really strong riff writer, and when we're in the mindset of this band we really immerse ourselves in this sound and it's more just attitude."
Experience some of that attitude with the single "Sin Eater" below.