The Charvel Custom Shop unveiled some magnificent beauties during the 2017 NAMM Show in Anaheim, Calif. Here's a look at 7 by Master Builder "Red" Dave Nichols.
So-Cal Scallop Relic Black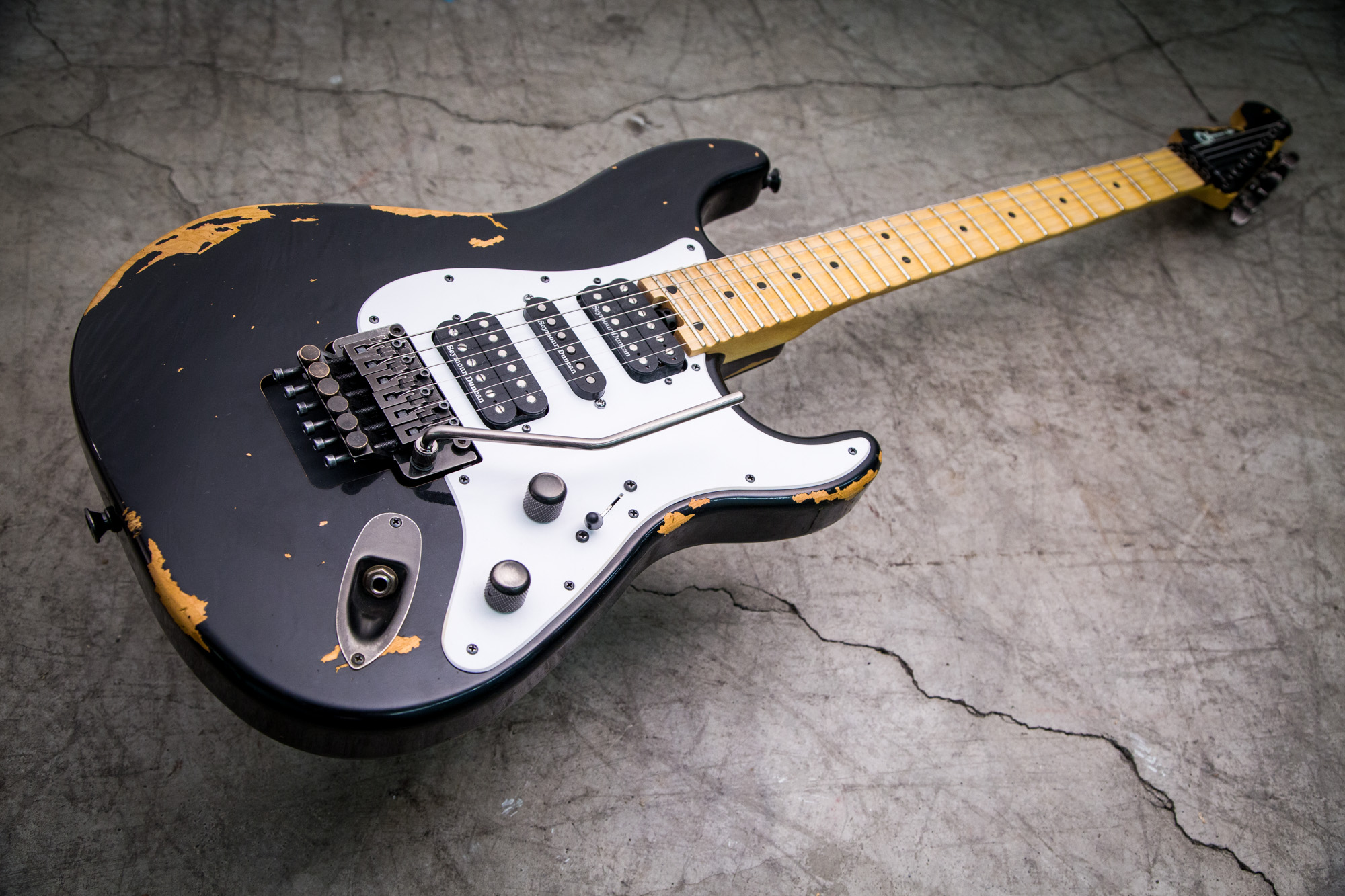 Pulling from the more classic and conservative side of Charvel, this custom So-Cal Scallop axe looks like it's been slung around for the last 25 years with its black finish, white pickguard and excellent relic job on both the finish and hardware.
The guitar features an alder body with a bolt-on quartersawn maple neck,  scallop maple fingerboard with 24 jumbo frets, a reverse headstock, Seymour Duncan pickups, Original Floyd Rose® and Gotoh tuners.
+++
Surfcaster Dart Swinger Brown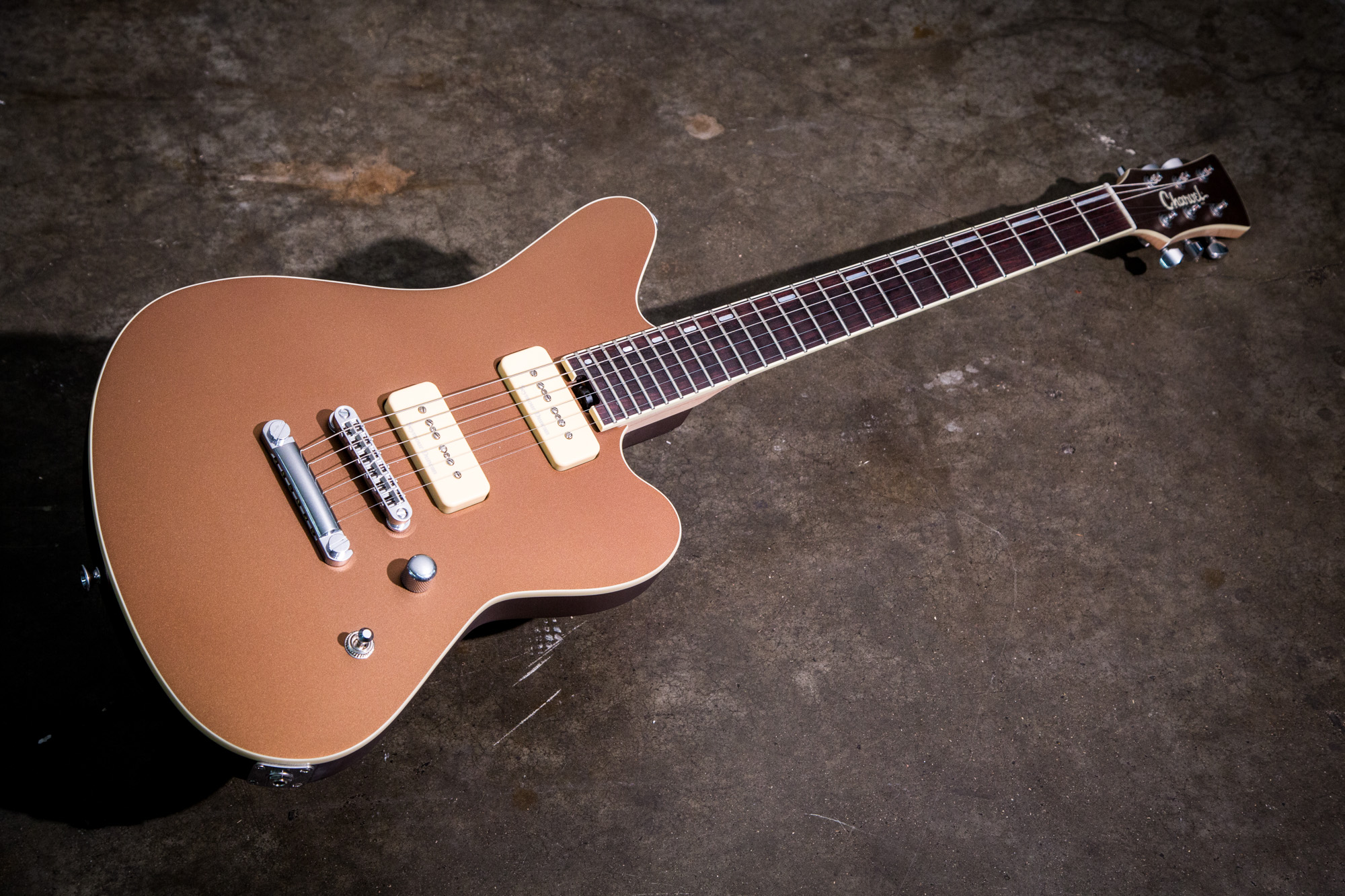 This offset gem features an alder body with a bolt-on maple neck, a rosewood fingerboard with 22 jumbo frets and bass sidebar inlay. Powered by Seymour Duncan P-90 Soapbar pickups, this axe also has a Tonepros Tune-O-Matic bridge and Gotoh tuners.
Its Dart Swinger Brown finish is set off nicely with vintage white binding around the body, neck and headstock, which features the Charvel script logo.
+++
San Dimas Sandblast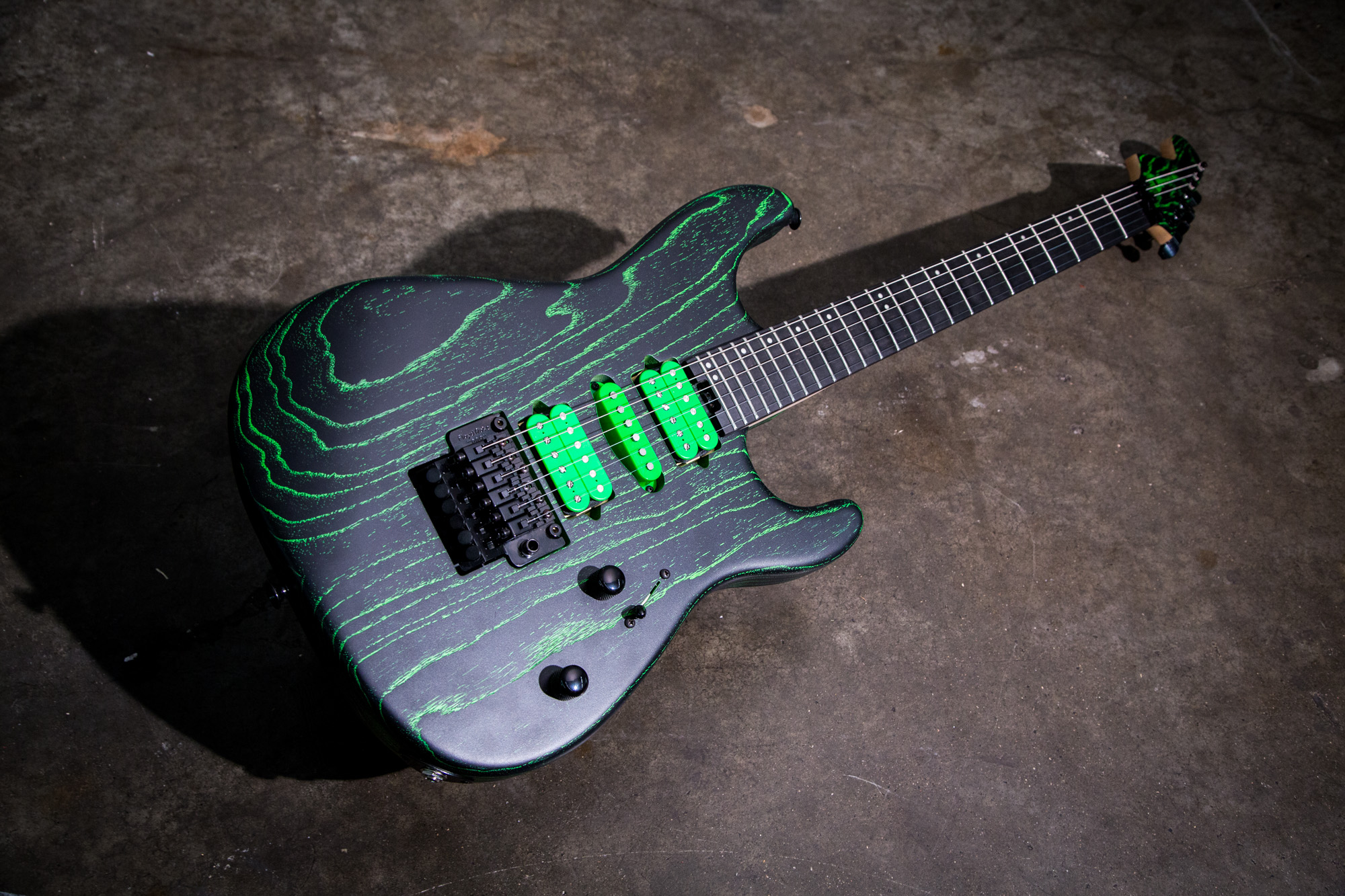 A pair of San Dimas Style 1 ash bodies were sandblasted for a raw and edgy-vibe.
The San Dimas HSH Sandblast model features a black body with neon green satin grainfill finish. A bolt-on quartersawn maple neck features an ebony fingerboard, while the DiMarzio pickups are finished with matching neon green covers for a truly spectacular combo.  Also offers a Floyd Rose Lo Pro Bridge.
The San Dimas Sandblast sticks with a basic monochromatic color palette, and yet is equally remarkable in looks, complete with a pair of Bare Knuckle Holy Driver pickups and a Hipshot hard tail bridge.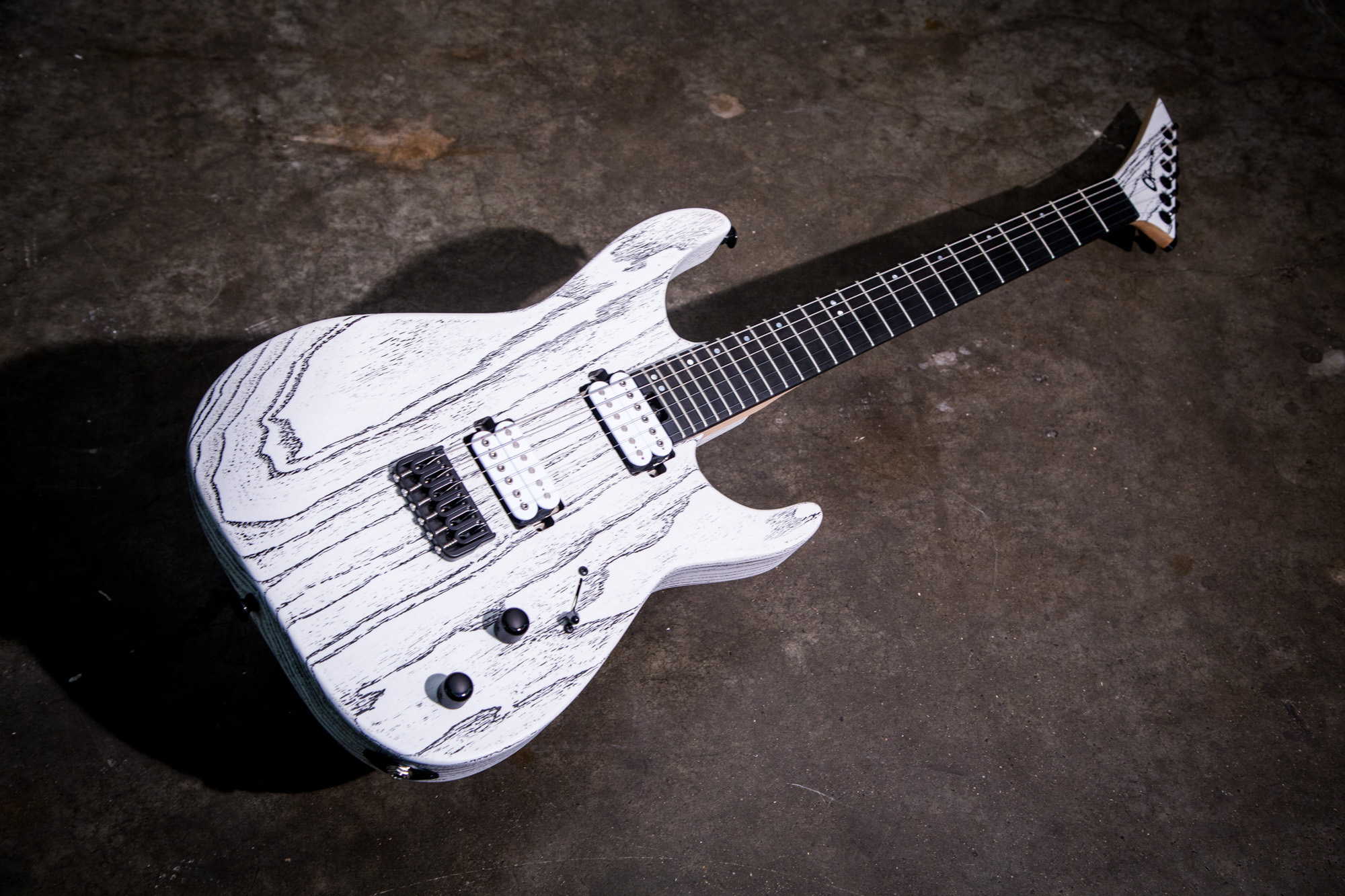 +++
Dinky Poplar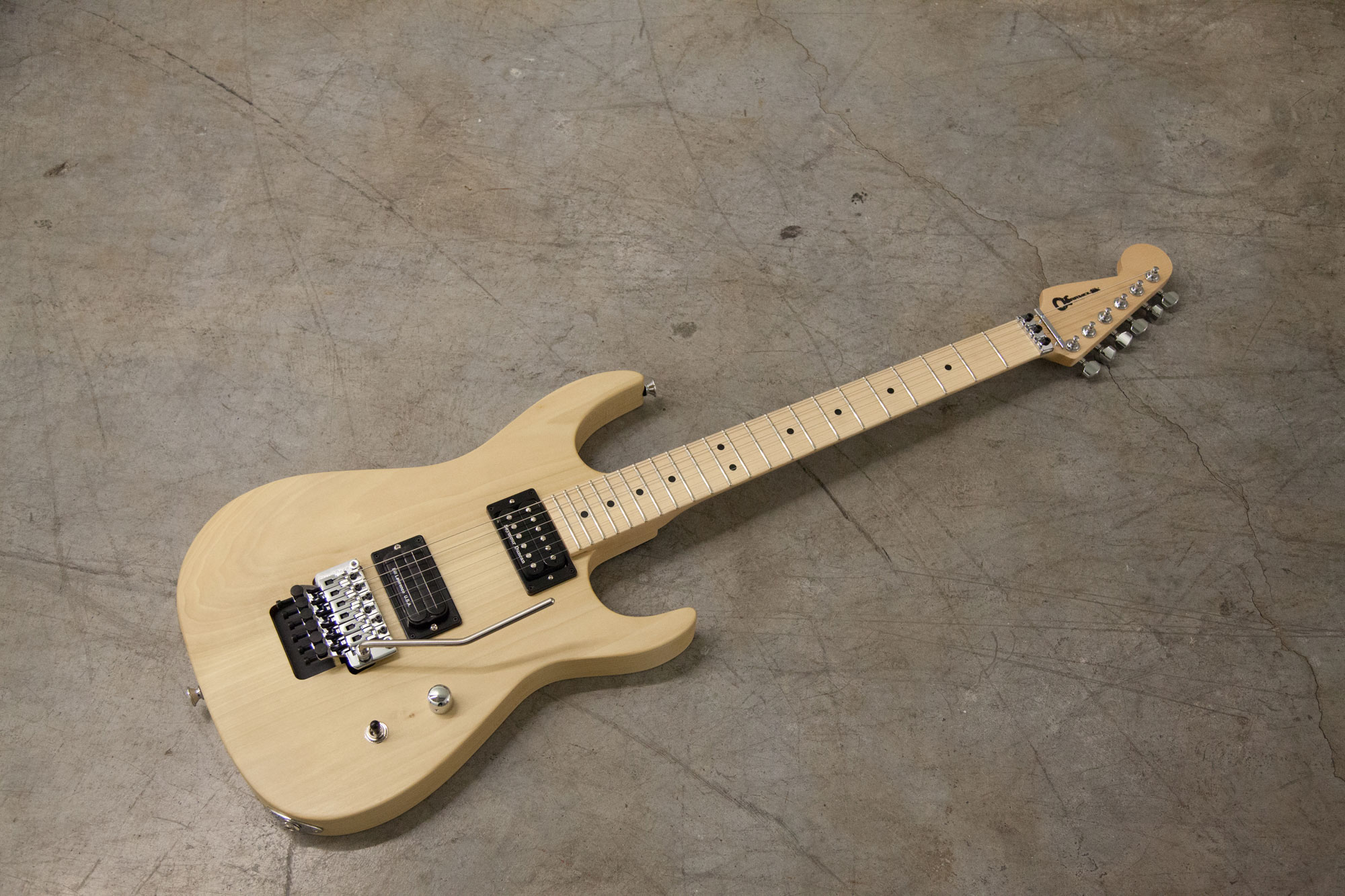 Sometimes you just need the bare essentials. The Custom Dinky Poplar is as natural as it gets, featuring a poplar body and a bolt-on quartersawn maple neck with a scallop fingerboard and reverse headstock. Powered by a Bill Lawrence L-500XL bridge pickup and a Seymour Duncan SH1 pickup, this high-performance axe also offers a spokewheel truss rod adjust at the butt-end of the neck, an Original Floyd Rose bridge, Gotoh tuners and chrome hardware.
+++
San Dimas Big Mouth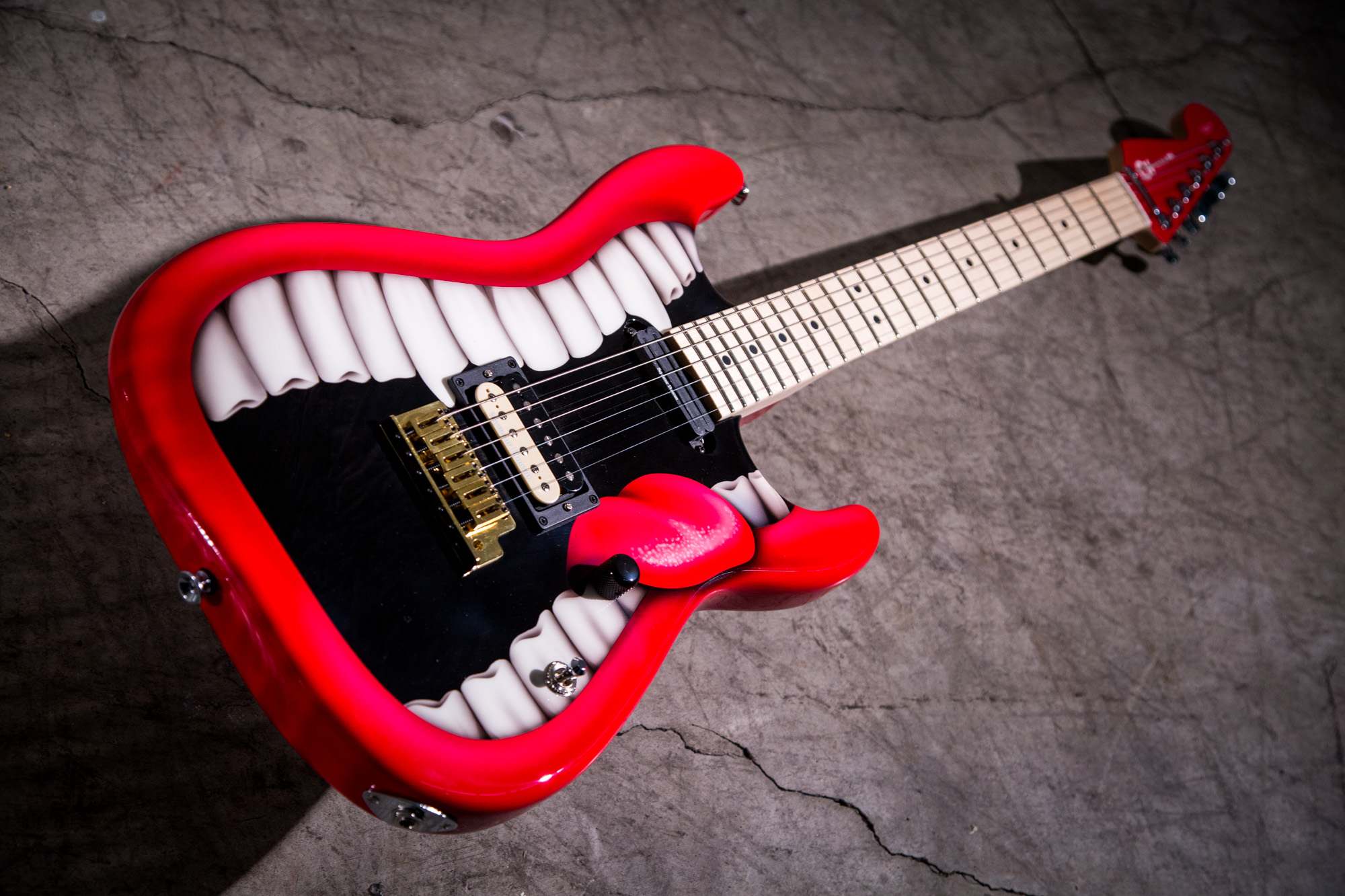 For those who like to run their mouth, this San Dimas alder body got a sick and vivid custom graphic paint job featuring some sharp canines with tongue hanging out Miley Cyrus style.   Its bolt-on quartersawn maple neck features a maple fingerboard with black dot inlays and 22 jumbo frets.
Also features Seymour Duncan pickups, a Charvel brass trem hardtail bridge and Gotoh Tuners.
+++
Style 2 Cherry Burst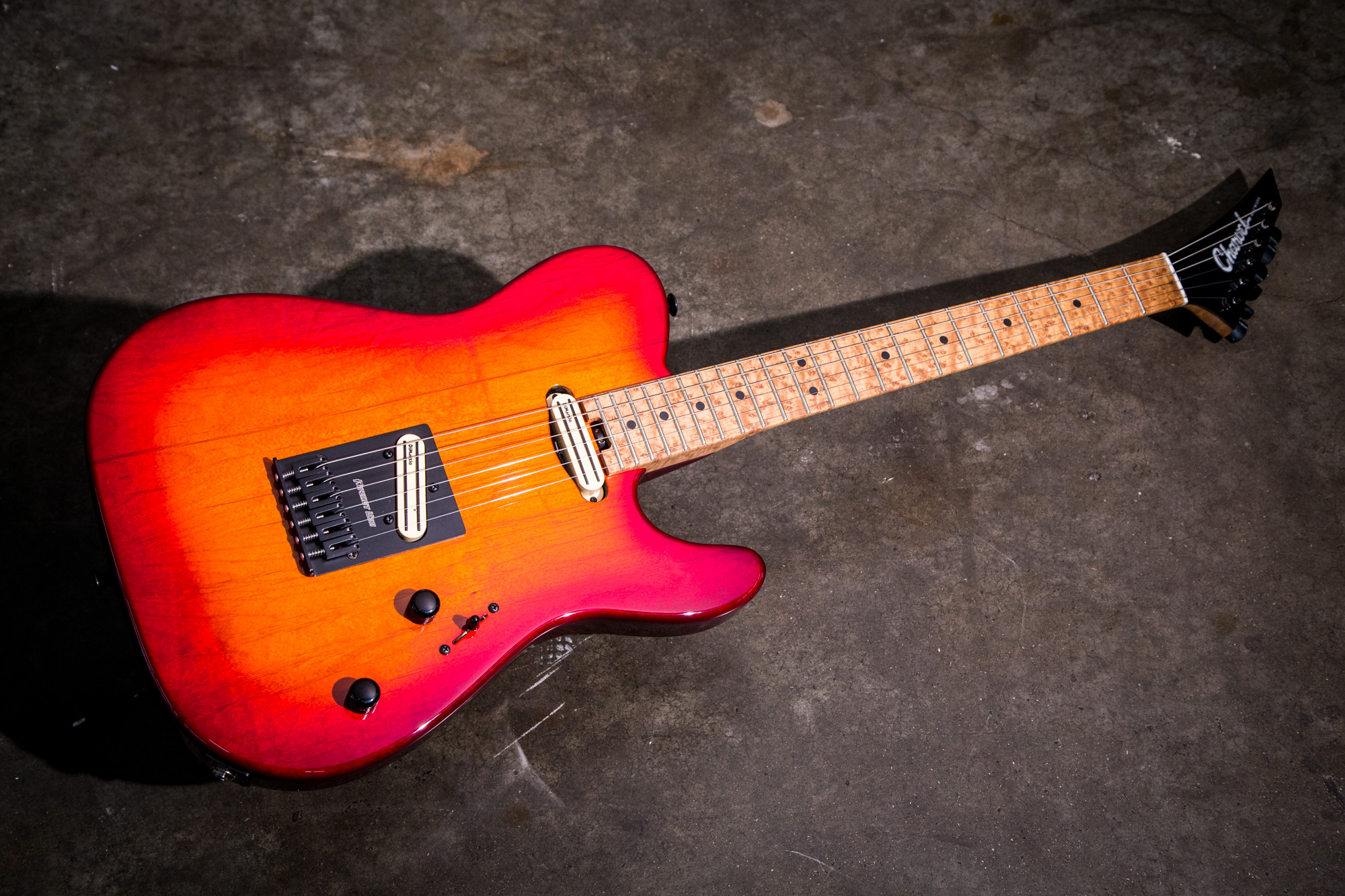 Simple yet stunning. That's what comes to mind when taking a close look at this Style 2 guitar featuring an ash body with a Cherry Burst finish, a bolt-on caramelized flame maple neck and black six in line reverse headstock with a script Charvel logo.
Also features a pair of DiMarzio DP-184 Chopper pickups, a Hipshot USA Tele bridge in black and a convenient thumbwheel truss rod adjustment at the butt-end of the neck.