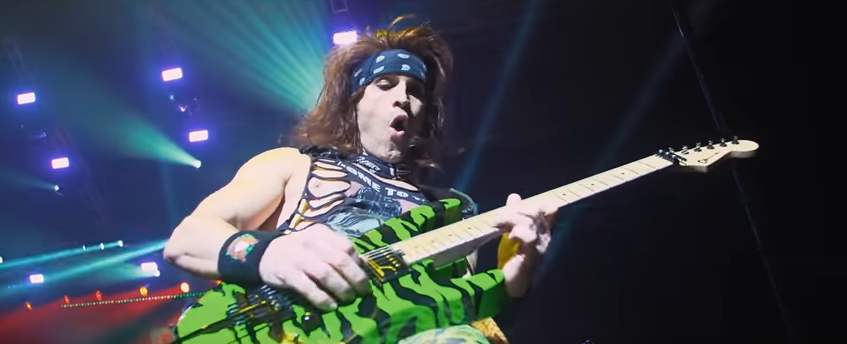 Internationally renowned glam rock act Steel Panther has dropped  its latest effort on the masses and despite the album's title, fans should raise their expectations for Lower the Bar.
"I think we've expanded, frontman Michael Starr explained to Billboard. "Our style is still the same formula, I guess, but we've changed it up a bit. I could say that we used to sing about pussy and partying; now we're singing about partying and pussy, but the reality is we did switch up a few things. It's a really solid, fun, intelligent party record. We're just maturing as a band after being on the road for years together and living together. It shows.
"It's hard to put into words without sounding like a typical review, but it feels different to me. It feels like we're doing some melody lines we normally wouldn't do on a couple of sings, different kinds of moods and not necessary just 'Dr. Feelgood'. There's some different stuff in there, but everything's open for interpretation."
Co-produced with longtime collaborator Jay Ruston, the album features 11 new songs with another two tracks available on a Best Buy deluxe edition. In true form for the kings of debauchery, song titles range from "Pussy Ain't Free" to "Poontang Boomerang" and "Goin' in the Backdoor."
Sample the effort below with the new video for "I Got What You Want," which was filmed during Steel Panther's sold-out 2016 U.K. arena tour and features Satchel tearing away at his  Custom Charvel Dinky Bengal Striped.
Want to buy the album? Boom, get it here!