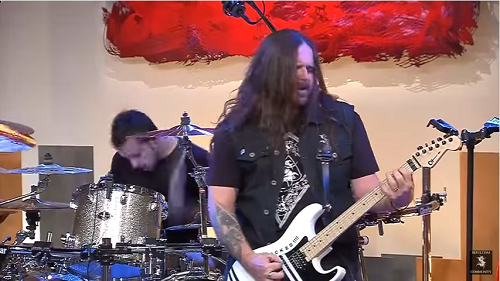 Video of Sepultura's April 2 interview and performance on Brazil's TV Cultura has surfaced.
The band kicked off the set with track "Phantom Self" from latest album Machine Messiah, and then between song breaks took turns answering questions about the effort, their long-awaited documentary and their influences.
Check out the performance and interview in the clips below, and hang around long enough to see guitarist Andreas Kisser pull off a playful rendition of Aerosmith's famous lick "Walk This Way" on his custom Charvel So-Cal.