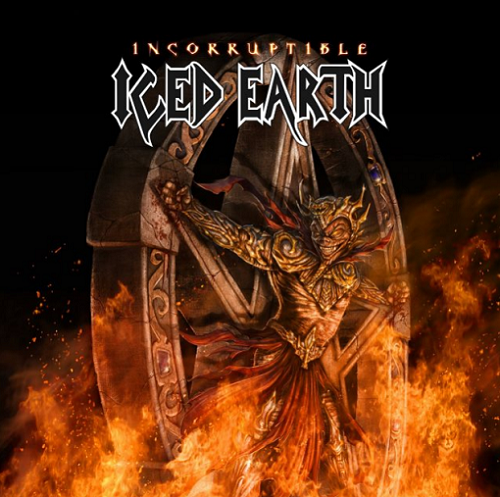 Iced Earth has revealed new details about upcoming album Incorruptible, due out June 16, including a heads up that its first two singles "Seven Headed Whore" and "Raven Wing" will drop at the end of April.
The 10-track album will be available in a variety of formats, including special limited edition vinyl in several colors and a 36-page artbook version with album sketches and comments about each song from guitarist and main songwriter Jon Schaffer.
During a recent interview with Metal Wani, Schaffer shared the writing direction behind Incorruptible.
"There is no concept on this record; it's just ten individual tracks not related to each other," he said "We have one called 'Clear The Way', which is about the Irish Brigade at the Battle Of Fredericksburg — very tragic, actually — but that's a big epic (song), like ten minutes; and then we have one called 'Black Flag', which is a pirate song. It's quite a… I think I pulled it off pretty well with the lyrics, to be able to tell such a big story in a very short amount of time. I think it's gonna be a highlight of the record."
The band also unveiled the album's cover artwork, which was created by David Newman-Stump of Skeleton Crew Tattoo and Roy Young.
Stay tuned for more details on Incorruptible as the date draws closer. In the meantime, enjoy fan-filmed footage of Iced Earth's performance at a show in the Netherlands featuring unreleased track "Great Heathen Army," with guitarist Jake Dreyer on his Charvel Guthrie Govan Signature Model.