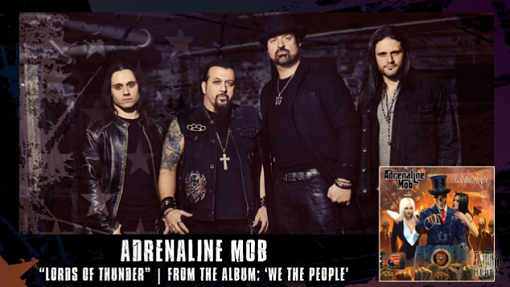 Adrenaline Mob released new album We the People on Friday, June 2, and new single "Lords of Thunder" can be heard below.
Main members Mike Orlando (guitar) and Russell Allen (vocals) focused their writing efforts on the band's third studio album on recent political events and their sentiments towards the current climate.
The heavy and melodic track "Lords of Thunder" reinforces that polarizing theme with the following lyrics mixed in between impressive soloing from Orlando.
You can die today or you can join with me
So let your voice be heard and tell us where you stand
We value the word of each and every man
Listen to the track now, and also watch the official video for We the People's opening track "King of the Ring" below. The band is also about to head out on the road this summer. View tour dates here.