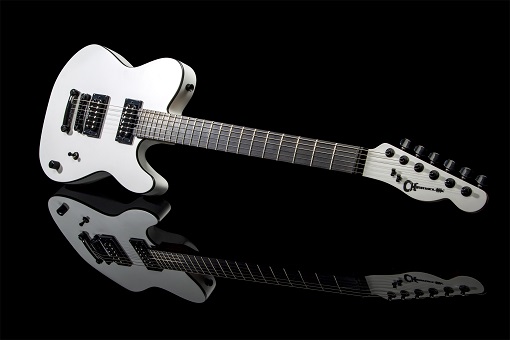 In the July issue of UK's Total Guitar magazine, editor Jonathan Horsley reviewed the Joe Duplantier Signature Pro-Mod San Dimas Style 2 HH.
Duplantier has described his original signature model as a "killing machine with class," and the new, moderately priced addition incorporates similar elements.  Featuring a single-cutaway mahogany body stacked with a set of super-hot custom-wound Duncan Designed HB-103 humbucking pickups, the new Pro-Mod version is primed for battle.
"Duplantier's tone balances low-end power with a harmonic brilliance, typified by his trademark pick scrapes and natural harmonics, and those sorts of metal pyrotechnics are mother's milk to his Signature Model," wrote Horsley. "Played clean the Pro-Mod is persuasive with lots of gutsy Americana twang from the bridge pickup, with warmer woodier cream in the neck – perfect for creepy intros or blues, while cranking up the gain sees the Duplantier in its element."
His final verdict?
"Its wholly shreddable playability and monstrous tone make it one of the most exciting mid-priced electrics of the year," concludes Horsley.
Purchase the latest issue of Total Guitar here to get more terrific product reviews!