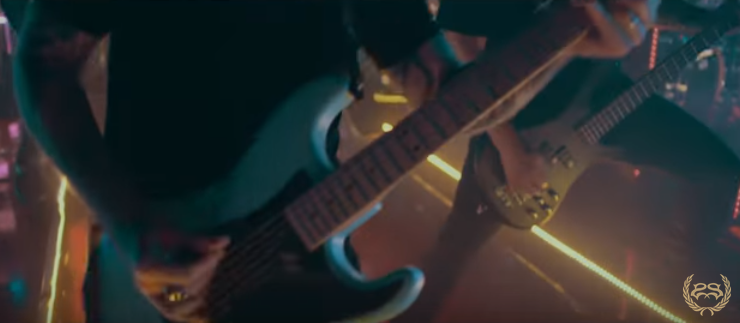 In case you ever wondered what the members of Stone Sour would look like in drag, you're about to get your answer.
In the new music video for Hydrograd track "Rose Red Violent Blue (This Song Is Dumb & So Am I)," the band heads to a seedy strip joint called Cheetahs. Right away, glam metal band Steel Panthers add to the Hollywood Sunset Strip vibe with a cameo appearance as waiters and bartenders.
As the clip progresses, we see shots of Stone Sour performing onstage — both as rockstars and pole dancers.
Check it out below …