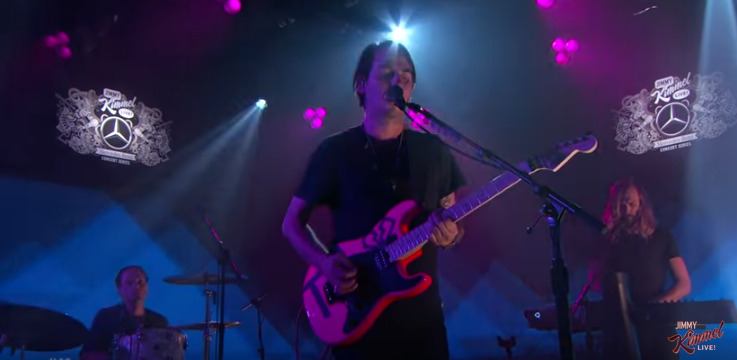 Dhani Harrison released his debut solo studio album In Parallel just a few days ago, and has since begun his promotional efforts with a television appearance on Jimmy Kimmel Live.
A darkly lit stage added to Harrison's hypnotic and psychedelic soundscape, as he and his backing band showcased a pair of new tracks from the album including a blistering performance of lead single "All About Waiting" and the more ethereal, synth-heavy "Summertime Police."
Harrison also paid tribute to Tom Petty, taping the initials TP as well as the outline of a broken heart on the body of his Charvel So-Cal.
Watch the clip below of "All About Waiting," and purchase In Parallel here.