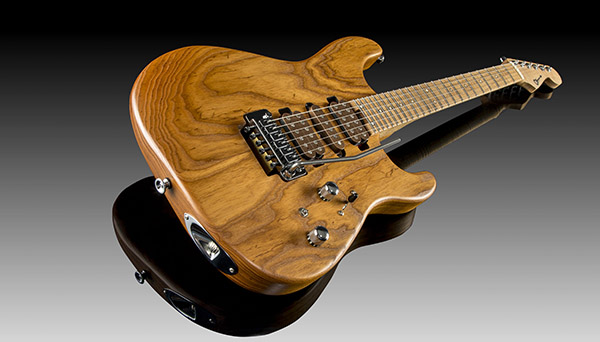 In its December issue, U.K.'s Guitarist magazine pretty much confirmed what we already knew about the Charvel Guthrie Govan Signature HSH Caramelized Ash model — it's the pinnacle of the electric luthier's art.  When it came to designing his signature axe, Govan set stringent standards, resulting in an instrument that just notched the magazine's 2017 "Prestige Electrics" Gear of the Year award.
Guitarist magazine was massively impressed by the complete package offered with the Charvel signature guitar, writing, "the key is Guthrie Govan and in collusion with Charvel, he has produced a guitar that's ridiculously dialed in and designed for his high-level pro use as a touring musician."
This isn't the first time that Guitarist has raved over the Guthrie Govan Signature HSH.
"Guthrie Govan's vision for an all round workhouse that'll stand up to the rigors of professional touring is superbly realized in this signature," gushed reviewer Dave Burlluck in Guitarist's October issue. "Every detail is wonderfully considered: the over-sized strap buttons, the Strat-like dished output jack placement, the hugely intuitive drive, that secret 'single coil' switch, the impressive tuning stability (and startling range) of the vibrato, not to mention the wood choice, graphite reinforced neck and a really unposh working player's vibe. Is there anything Guthrie hasn't considered?"
Get your copy of Guitarist HERE to check out the full feature.