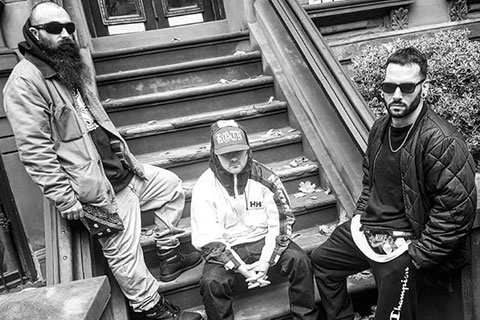 French rockers Rise of the Northstar have announced that they are currently underway recording the follow-up to their debut record Welcame. For the new effort, the crew even flew to Silver Cord Studio in New York to work with fellow Frenchman and Charvel signature artist Joe Duplantier from Gojira.
Everyone involved sounds fired up with the collaboration.
"If touring in Japan was always our goal, making an album in New York, one of the most influential cities in the world, with Joe Duplantier producing, is one big challenge," said Rise of the Northstar. "We're here to enhance our blend of metal and rap and to take it to the next level."
Duplantier also shared his thoughts on working with the up-and-coming thrashers.
"I'm excited to contribute to this album — Rise of the Northstar is badass," Duplantier said. "Their approach of music is so direct, and they drive their career the same way. Definitely a great experience for me."
Stay connected with what ROTN is doing by following them on Facebook HERE.