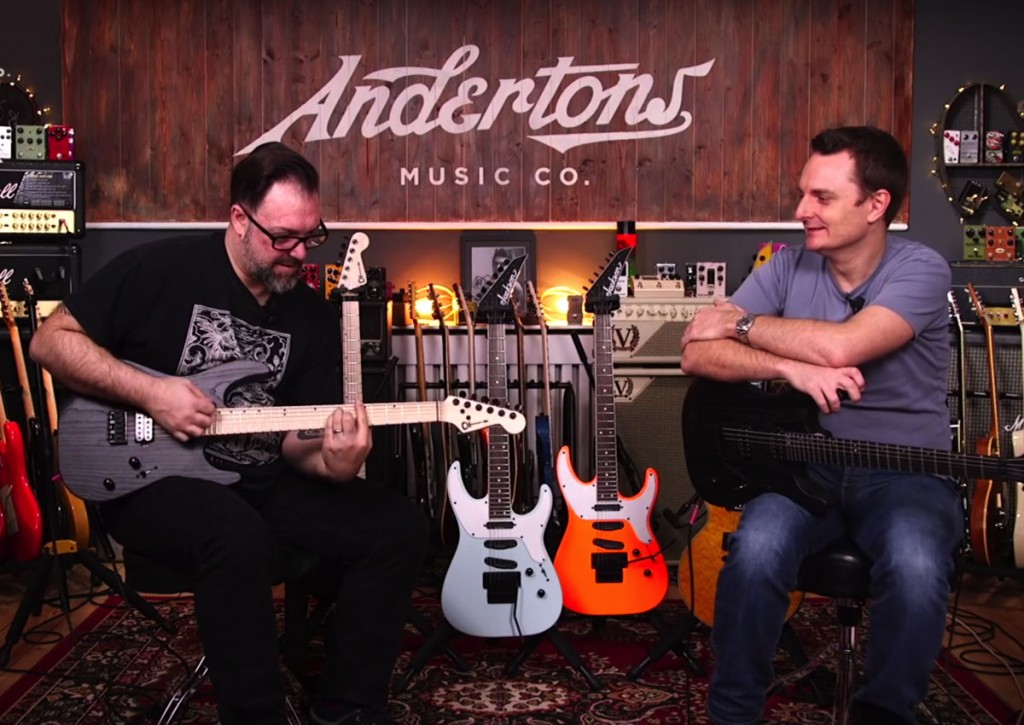 Charvel has a bevy of new guitars for 2018, and the enthusiastic Andertons TV crew recently put together a quick showcase of a few of their favorite additions. In the new video, Rob Chapman wields both the Pro-Mod DK24 HH FR M QM in Trans Purple Burst and the Pro-Mod DK24 HH HT M Ash in Charcoal Gray as he runs down some of the finer points of these all-new models with Andertons co-owner Lee Anderton.
Switching between both Floyd Rose® tremolo and Charvel HT6 hardtail bridge options, Chapman lays down a few licks on the 24-fret machines. Both he and Anderton find themselves incredibly impressed by the wide tonal range found in the dual humbucking Seymour Duncan® Full Shred and Jazz pickups.
"It sounds great man," says Anderton. "I've been a big, big fan of the Pro-Mod series from Charvel for the past four or five years now and it's cool to see the Dinky in the range. It's a really good mid-price option for anybody that wants a bit of an all-rounder."
Watch the full reveal below and subscribe to Andertons YouTube channel by CLICKING HERE.