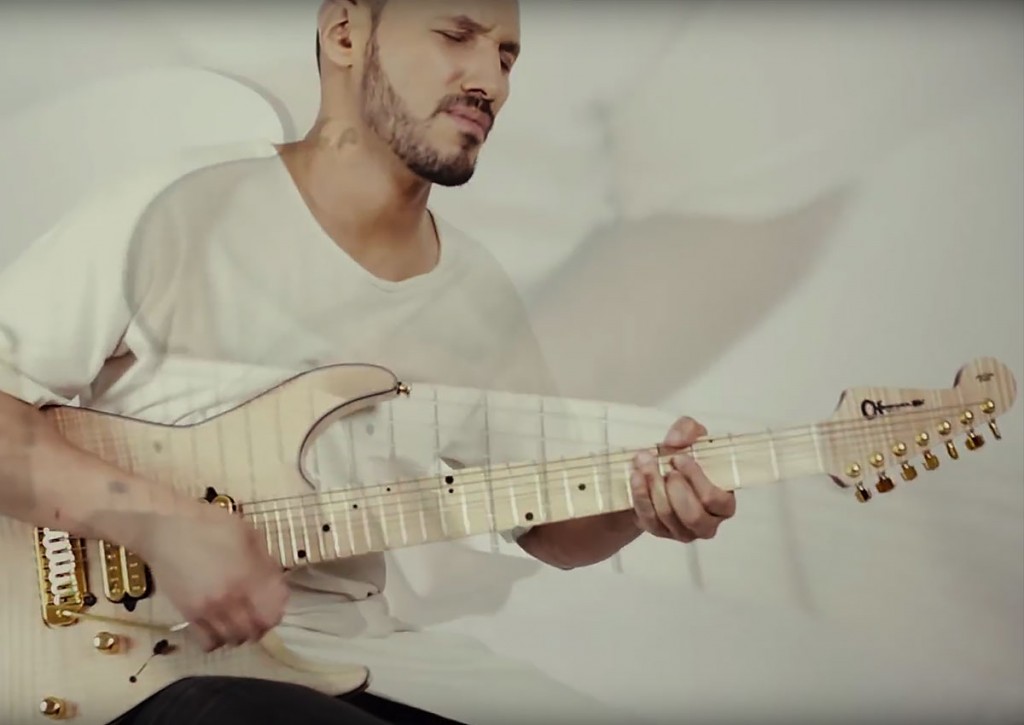 The melodic master Angel Vivaldi continues his YouTube dominance with another video for his track "Endorphin" off latest album SYNAPSE.
The guitarist's latest video showcases the perfect blend of effortless musicianship and beautiful intonation that his rabid fans have come to expect. The clip also gives fans an up close look at the latest prototype for Vivaldi's signature Charvel model. Master Builder Joe Williams hand delivered this beautiful beast to Vivaldi during the 2018 NAMM Show in late January.
"Joe Williams is brillaint," said Vivaldi during an exclusive interview with Charvel. "Three prototypes over the course of maybe four to five months and that's all it needed. He just went above and beyond. He really knows the modern guitarist struggle and hustle."
Get a good look at Vivaldi's new Charvel by watching "Endorphin" Below.