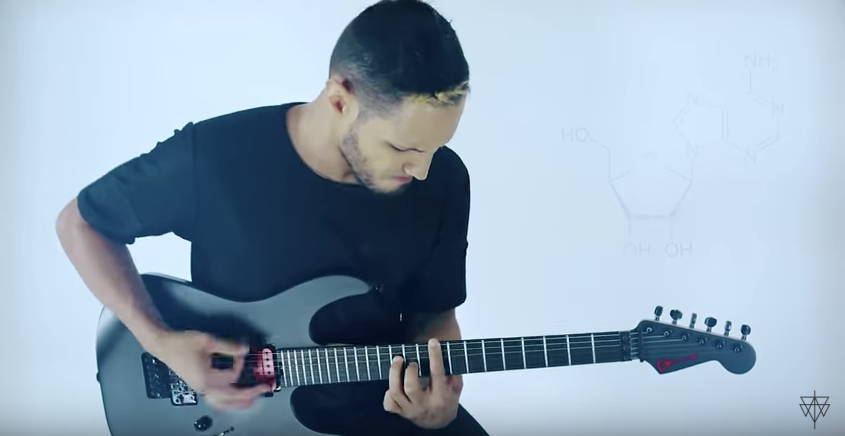 "Adenosine" is track No. 7 on instrumental guitar genius Angel Vivaldi's latest album Synapse and also the most recent cut to get his slickly-produced guitar playthrough video treatment.
Fun fact … Adenosine plays an important role in our sleep schedule as it slows down the activity of neurons. It gradually builds up in our bodies when we are awake and makes us feel sleepy by the end of the day. As our bodies sleep, adenosine molecules break down, ensuring that the cycle starts all over again.
Vivaldi's track seems to also have its own cycle, starting off fiery with big chords and a staccato rhythm, followed by a melodic lead that builds and then segues into a hypnotic tapping section. The New Jersey progressive axeman also keeps it interesting with his guitar selection as he kicks off the clip with a Charvel Limited Edition Super Stock DK24 and then switches to his very first Charvel signature prototype in Sage Metallic Green, which he's nicknamed "Rue" after Rue McClanahan who played Blanche on television hit show Golden Girls.
Enjoy the clip below and if you want to learn to play along, tabs are for sale here and he's even available for actual instruction too via a variety of lesson packages.