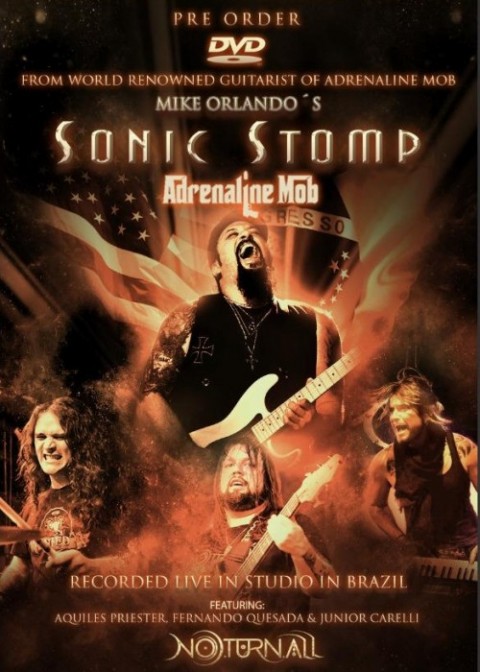 Mike Orlando knows his way around a guitar. End of story.
But, in case you need further proof, bear witness to the new video trailer to Mike Orlando's Sonic Stomp, the Adrenaline Mob guitarist's upcoming DVD.
Due out Dec. 3, Mike Orlando's Sonic Stomp was recorded at Thiago Bianchi's Fusao Studios in Brazil with members of the Brazilian progressive metal band Noturnal.
In the new four-minute trailer, Orlando showcased a few songs from the DVD, including "Jam," "A Vision Of You" and the title track. On each, he delivered searing performances on his custom Charvel. His brisk fretwork is paired nicely with the instrumental prowess of Noturnall's drummer Aquiles Priester, bassist Fernando Quesada and keyboardist Junior Carelli.
Brazilian fans can pre-order the DVD here, while U.S. and other international fans can pre-order here.
Enjoy the trailer below.