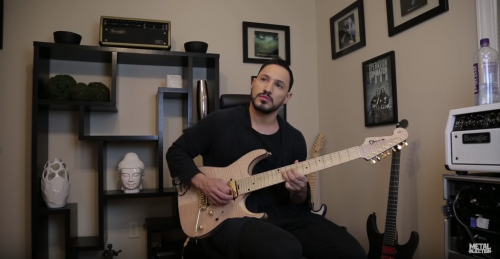 Angel Vivaldi recently sat down for a Metal Injection Ask the Artist session where the axeman dishes on everything from his approach to writing new material to which artist he draws the most inspiration from.
"My music always starts with a concept," explains Vivaldi, while also playing a quick riff on his custom 7-string Charvel. "The theme of whatever that record is about really dictates the dynamic and the intention behind what I am writing."
And which famous artist inspires this metal maven the most? Vivaldi's answer might surprise you.
"Hands down, Michael Jackson!" says Vivaldi. "His music, his albums, his music videos, his live performances … he just cared so much about everything he did."
Check out the full interview below!