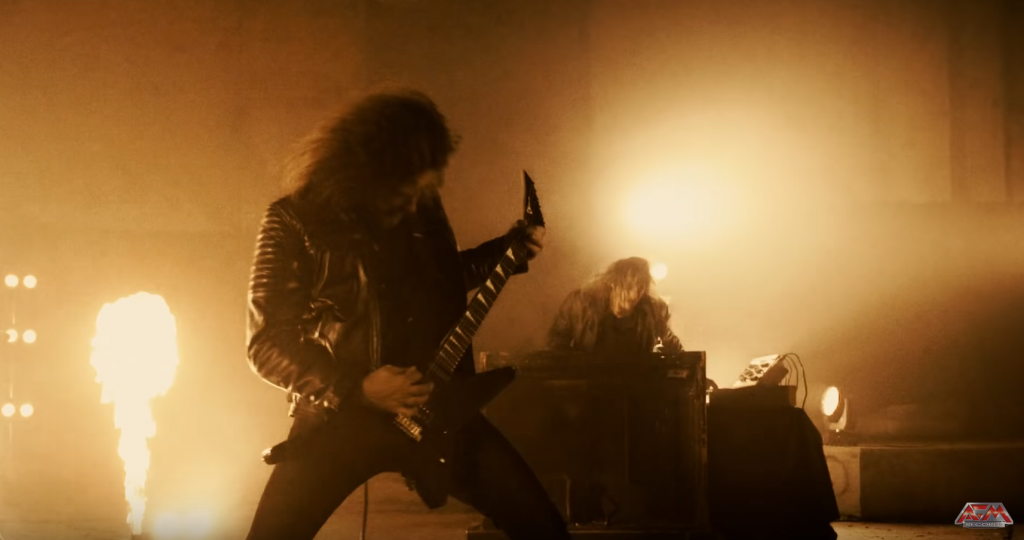 In advance of 11th studio album The Atlantic Jan. 25 drop date, Swedish dark prog metal masters Evergrey has debuted a new music video for its track "Weightless."
Directed by Patric Ullaeus, the clip finds the band performing the track in the middle of a fiery blaze.
"This video is what you will get when watching us live pretty much," stated the band. "Maybe minus burning down the drum kit every night! We're really proud of 'Weightless' as it works as a phenomenal second chapter of The Atlantic drama."
Frontman Tom S. Englund shared this about the making and direction of The Atlantic:
"We've fought through giant private obstacles as well as an extremely complicated break-in at our headquarters studio to bring this album to you. So at the same time as it's certainly not been painless or at all easy, it's been rewarding in new ways and our creativity has been painted in colors of honesty and sincerity.
"This is our heaviest, darkest, and perhaps also our most diverse album to date. It's everything we wanted to compose and the written words come straight from a place of transparency and never before experienced lucidity. Finally, as of yesterday, we've reached new shores. We can't wait for you to share this journey with us and dive into our worlds, our depths, and the waters of The Atlantic!"
Enjoy the clip below, featuring guitarist Henrik Danhage decimating his Charvel Star.