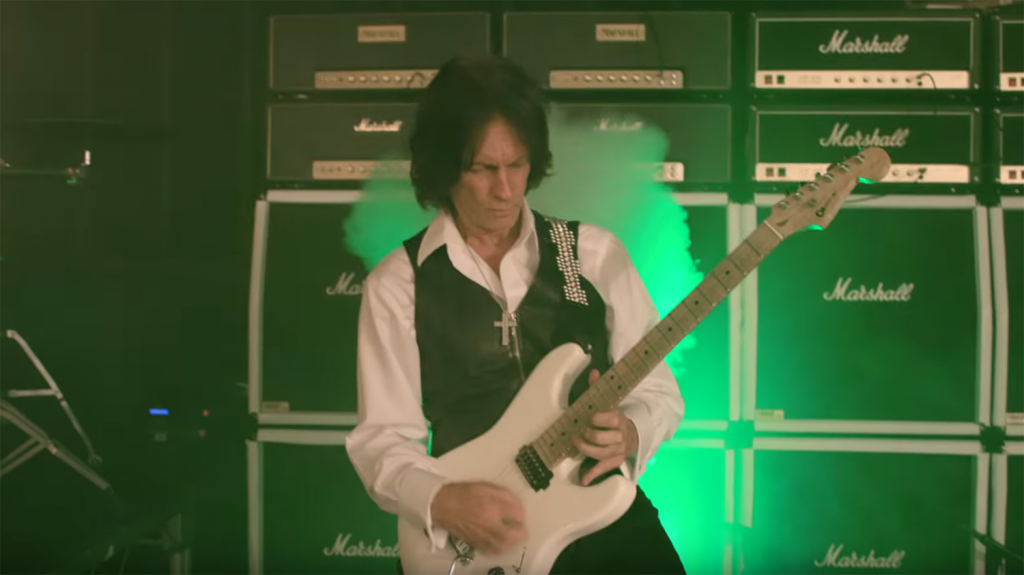 Guitar wizard Chris Impellitteri and his eponymous band Impellitteri took on Andrew Lloyd Webber's famed "Phantom of the Opera" with a unique speed/power metal type approach.
As Impellitteri explained to Guitar World, it's a song he had wanted to remake since he was a kid.
"When we created our musical arrangement for this song our collective band vision was to basically take the Phantom on a wild musical ride through Hell!," he stated. "We wanted to turn the song into a speed/power metal type song. I will say our version can seem fairly challenging to play as a guitarist due to the various complex scale sequences, modes and speed at which we are playing. At the same time the lead vocals are quite brutal on our singer, Rob Rock, as he had to sing both the male tenor part as well as the female vocal part, which resides in the alto and soprano ranges."
As for Impellitteri, he is simply masterful on guitar — fluidly reaching his high notes on his custom Charvel Strat, played through various modified Marshall amps, pedals and speaker cabs.
The track, which appears on his latest The Nature of the Beast album, recently received the full music video treatment, which cuts between green tinted clips of the band performing the track live and imagery from the horror film.
Watch and enjoy below …