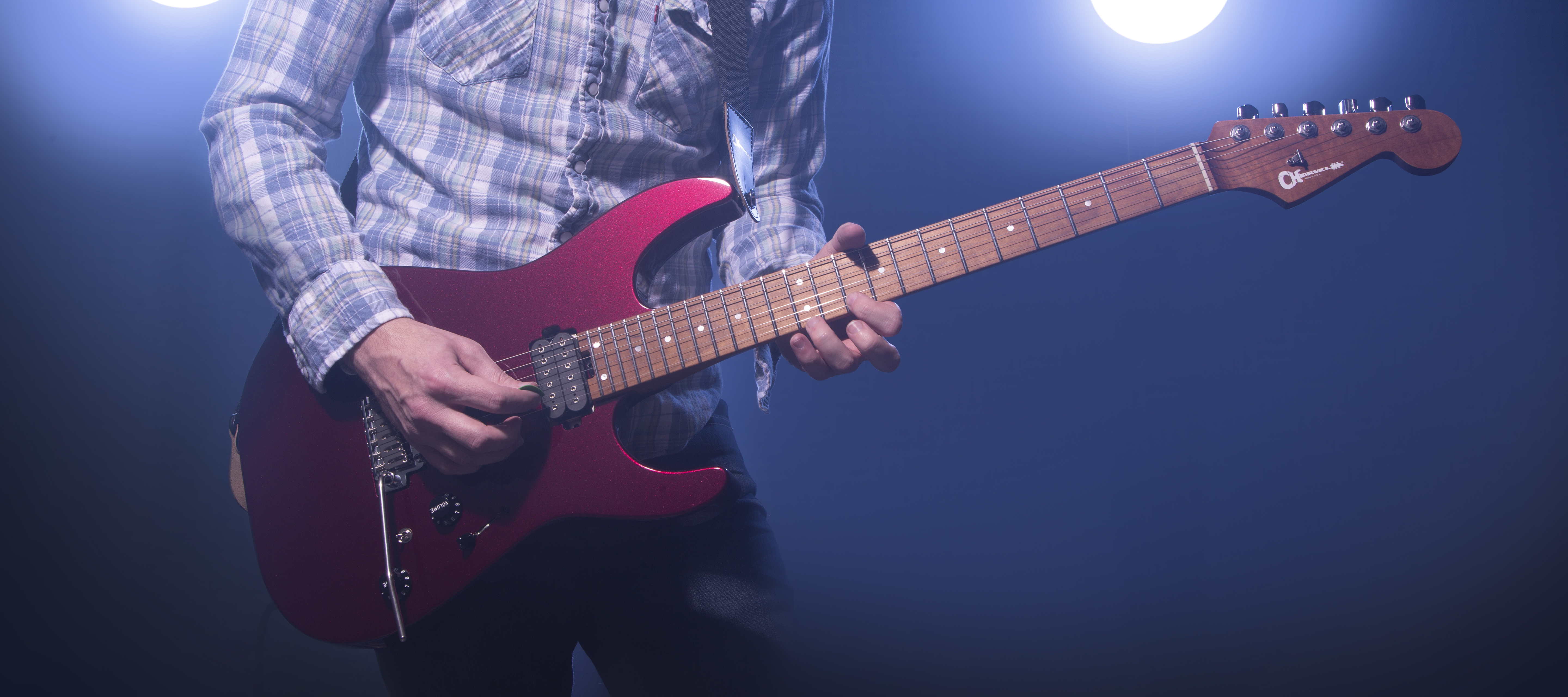 The Charvel USA Select DK24 HH 2PT CM scored a rave 9 out of 10 review in Guitarist magazine's November issue, en route to also nabbing a "Guitarist Choice" award.
While loaded with a bevy of premium features, it was the axe's exquisitely crafted neck that left reviewer Ed Mitchell in awe.
"The USA Select DK24's neck is a masterpiece," said Mitchell. "To bring you up to speed, the neck has a super-slim profile, 24 jumbo stainless frets and rolled fingerboard edges. Figure in the graphite strengthening rods running through the neck and this thing is about as stable as you can get."
The flame maple neck on the USA Select DK24 has been caramelized to remove access moisture from the wood that improves the durability of the neck. Paired with graphite reinforcement rods, this neck holds strong and straight under extreme temperature and humidity changes.
"The craft evident on the USA Select neck is outstanding," noted Mitchell. "Someone showed this thing a lot of love."
Mitchell also praised the versatile HH pickup configuration featuring a custom Seymour Duncan® Full Shred SH-10B bridge and Seymour Duncan Alnico II Pro APH-1N neck pickups that cover tone ground from bold metal crunch to spring-y vintage snap.
"Despite its overt shred credentials, the [USA Select] DK24 is way more versatile than we expected," concluded Mitchell. "This reviewer doesn't shred and loves this Dinky. We found warmth, woodiness, sparkle. It's not just about the brute force."
Grab a copy of Guitarist magazine for Mitchell's full review.