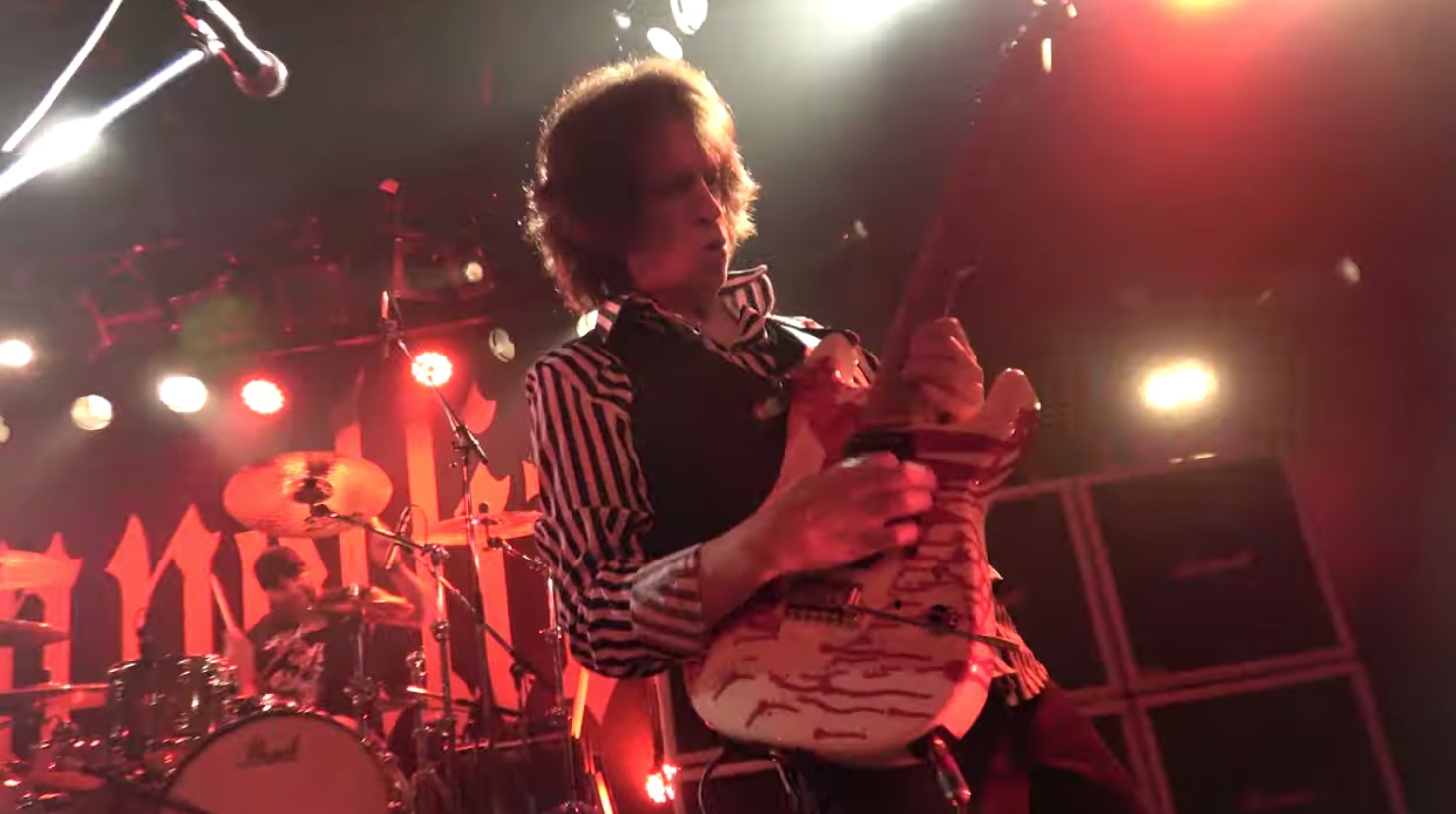 Los Angeles-based metal band Impellitteri released the music video for "Hypocrisy" off 11th studio album The Nature of the Beast, and the track is packed with plenty of ruthless guitar.
"You could say the music on this newest [album] is an extension of our previous record Venom," said guitarist Chris Impellitteri in a release. "I love the Venom record, but I am currently obsessed by The Nature of The Beast. We are thrilled to share this new music with our fans and friends around the world and I really hope they like it!"
Shot in front of a live audience, Impellitteri unleashes rapid-fire riffs and solos on his iconic Charvel Custom Shop Legacy Bloodsplatter axe, alongside vocalist Rob Rock's soaring vocals.
Give this ripping song a watch and listen below.