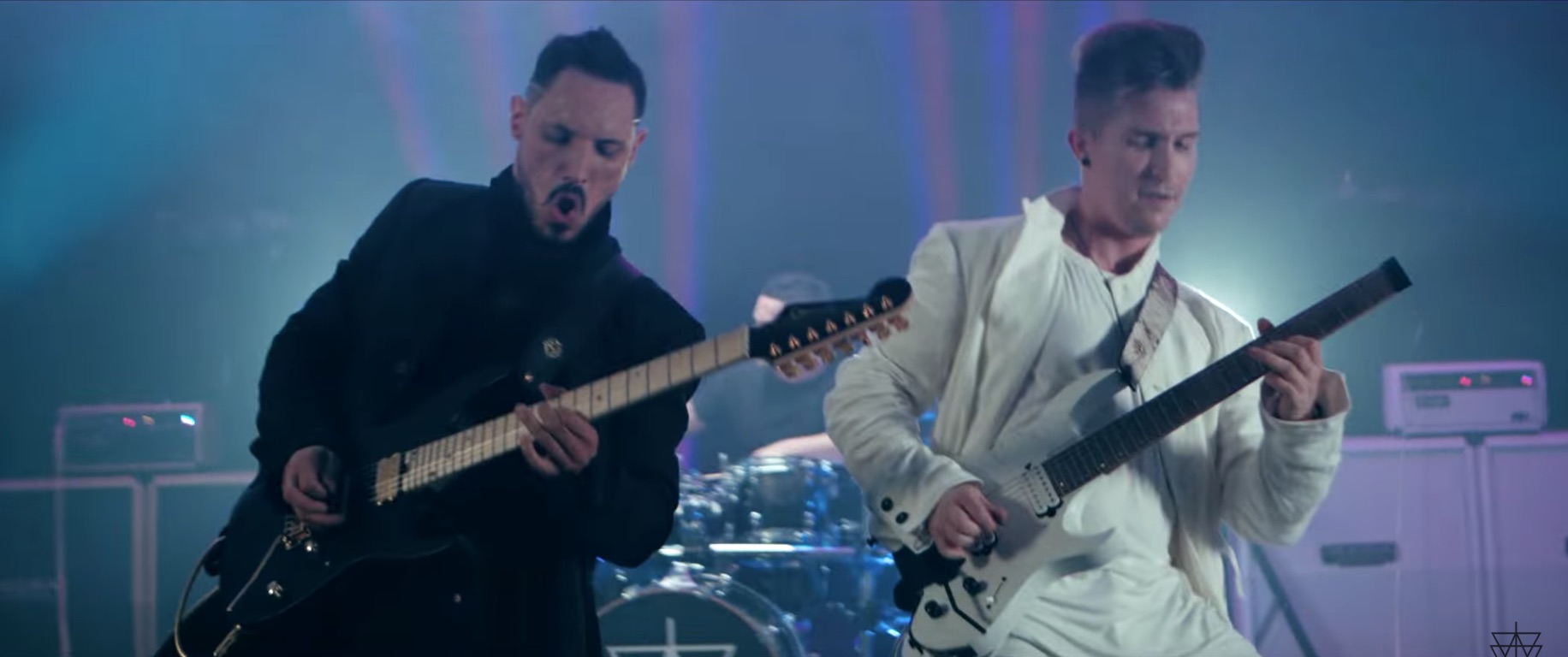 Charvel signature artist Angel Vivaldi released the ripping music video for his new single "Triple Helix," which also features the killer talents of Cole Rolland.
Clad in all black and armed with a Satin Black Charvel, Vivaldi swapped swift riffs with Rolland before cutting into a breakdown on his signature Charvel Nova in Satin Sage Green.
Give Vivaldi's wild new single a listen below, and catch him on tour here.