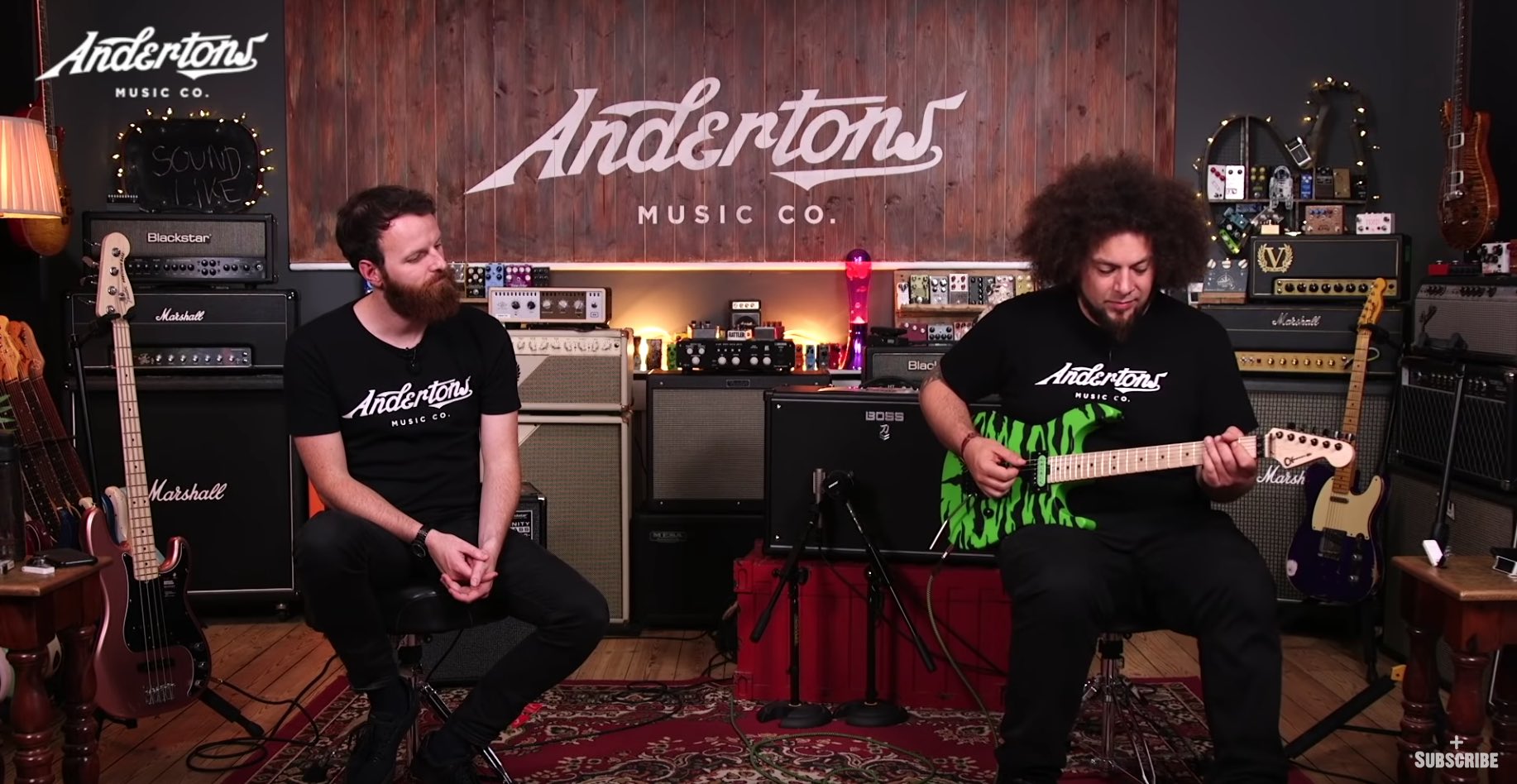 Matt Hornby and Rabea Massaad of Andertons Music recreated the blistering tone of Steel Panther's Satchel in a recent episode of "Sound Like… Without Busting The Bank," which featured the glam metal axeman's signature Charvel Pro-Mod DK in Slime Green Bengal.
"There's only one guitar for the job!" said Hornby in the clip.
The Satchel DK is loaded with two Fishman Fluence Classic humbuckers that pack versatile tone, and a sturdy maple neck with a rolled fretboard edge for comfortable shredding.
"The classic Charvel-feeling neck is always really [nice] and feels broken in and ready to go," added Massaad.
During the demo, Massaad riffed through classic Steel Panther runs like "The Shocker" and "Death To All But Metal," which captured the broad tones the Satchel DK offers.
"The guitar rig here is super simple," noted Massaad. "It's really good! It's got the Fishman Fluence Classic humbuckers in it. It's got a proper Floyd Rose tremolo system on it, however it's very much like an EVH guitar, so it's not routed out."
Watch the guys in the full demo video below.