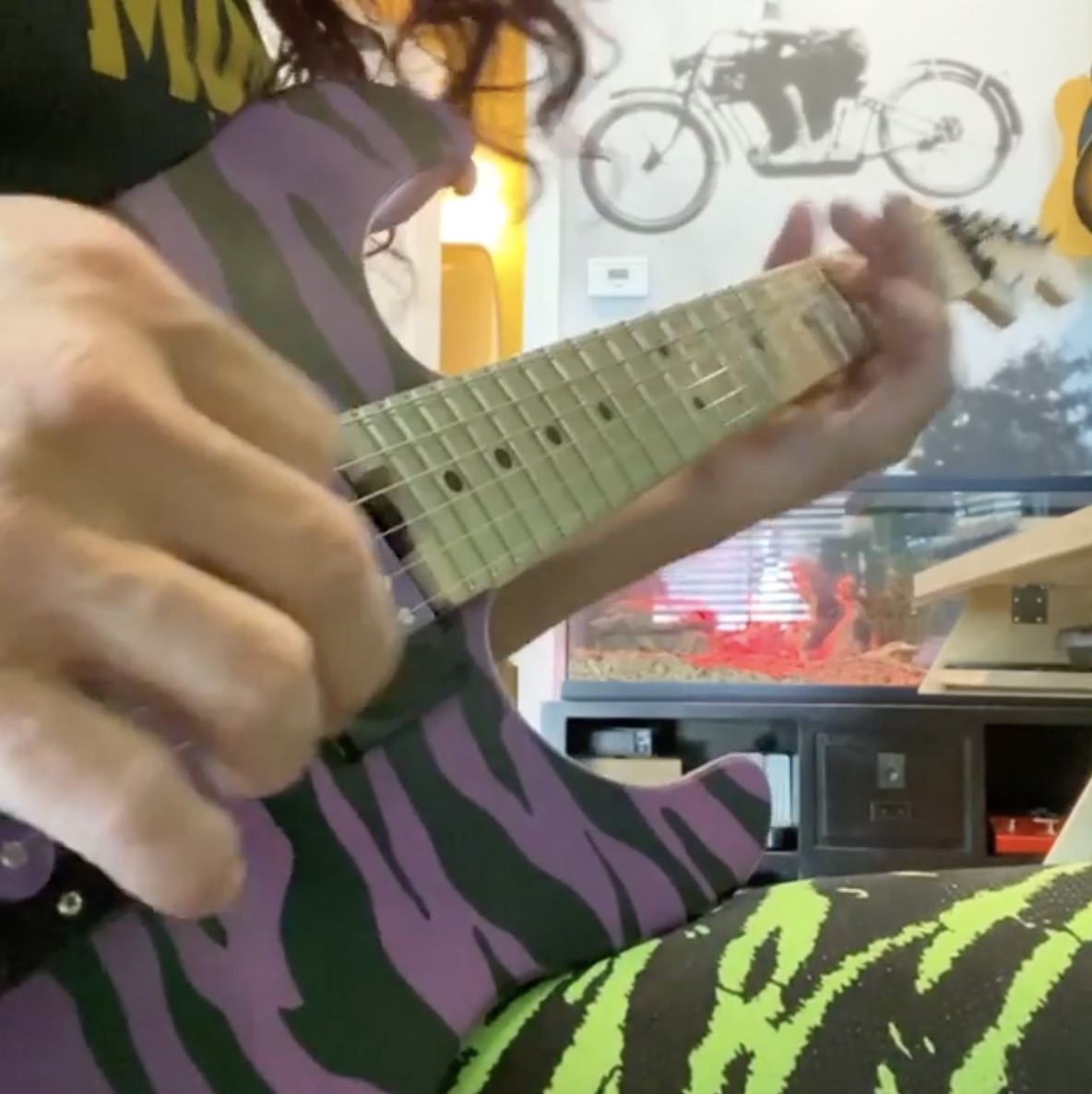 We hope you brought your appetite.
During a recent Charvel Instagram takeover, Steel Panther guitarist Satchel treated everyone to a feast of delicious noodling on his signature Charvel model. Throughout the day, he dished up a hearty serving of "noodles" for lunch, dessert and dinner (in that order).
"People ask me, 'What's your favorite thing about playing a Charvel, Satchel?'" said the guitarist. "And I just tell 'em. If you could take a stick of butter and somehow mold it into a guitar and put strings and pickups on it, that's what it's like to play a Charvel. It's like playing a stick of butter. But it sounds way better than butter would ever sound because butter sounds horrible! That's what you need to experience for yourself."
In typical Satchel wisecrack-fashion, he also let viewers in on his approach to songwriting, captioning the on-camera video post "all about the fans."
"To be honest with you, you don't just start writing songs," noted Satchel. "For us, it's all about the fans. The fans come first before you start writing. Literally, without the fans it would be way, way too hot in here. I had a fan put in on the ceiling; that way it doesn't get super hot! Before you start your own band, put a fan in."
The secret's in the sauce!
If you missed out on the action, check out the clips from Satchel's takeover below and follow Steel Panther here for news and updates.