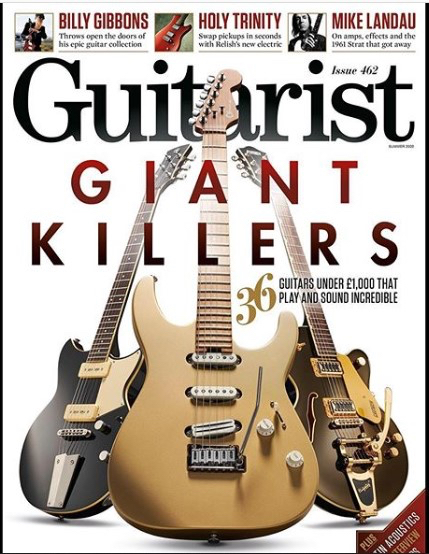 The Charvel Pro-Mod DK22 SSS 2PT CM landed on both the cover and at the top of the "best high-performance guitars for under a grand" list in the September issue of Guitarist magazine.
"You don't have to go above a grand to find a guitar that'll unleash your inner virtuoso," noted the magazine.
For the magazine's test drive, the DK22's sculpted shredder's cut heel,  scalloped lower back and Seymour Duncan pickups earned praise.
"With a comfort-enhancing heel cut and classic body contours, this shred machine is loaded with three Seymour Duncan Strat-style pickups – including a Custom Hot Rails Strat SHR-1B humbucking bridge pickup – providing plenty of glassy vintage chime," noted Guitarist.
In conclusion, Guitarist had this to say:
"Even if you are lucky enough to own high-end or vintage instruments, it's always good to have a guitar that's like an old pair of sneakers. Comfy and not so posh that you dare not take it to the next blues jam down at the pub."
Grab the latest copy of Guitarist to read the full review.