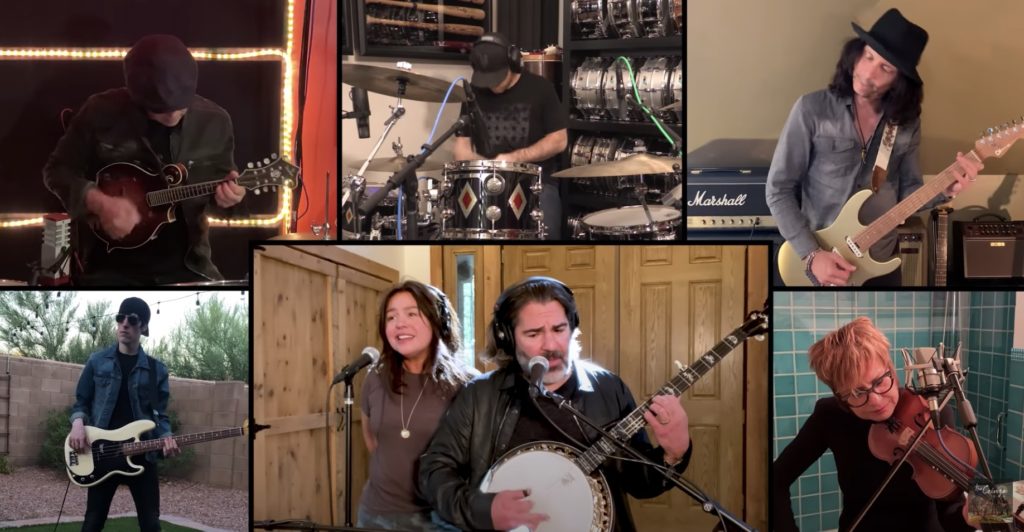 New York indie rock band The Cringe performed Eddie Vedder's "Without You" from his 2011 album Ukulele Songs on the Rachael Ray Show.
Accompanied by Rachael Ray and her husband John, the guys delivered an upbeat performance of Vedder's classic number. Cringe guitarist James Rotondi provided the spanky Strat-esque tone on a Charvel Pro-Mod DK22 SSS 2PT CM in Pharaohs Gold.
Watch the group perform "Without You" below.