Falling In Reverse is already gearing up for their headlining 2012 North American tour, which begins Jan. 14 in Pomona, Calif., and runs across the country until mid-February.
Guitarist Derek Jones got ready to hit the road by stopping by the Charvel showroom in Burbank to pick up a brand new Skatecaster.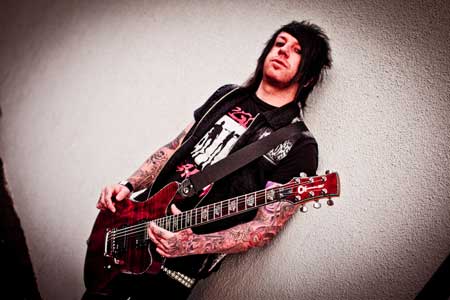 For more information and to and to grab their new album, The Drug In Me Is You, visit Falling In Reverse's official Facebook page.
Photo courtesy of Matt Ferguson