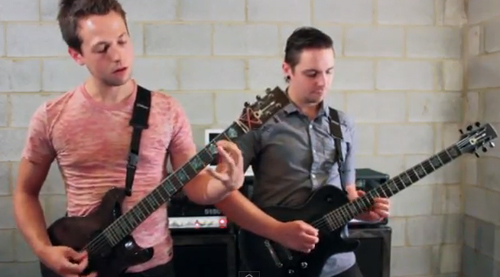 Having recently released the album Dead Years, Lancaster, Penn., metallers This or the Apocalypse are getting the word out about how to properly play a few of the tracks.
Guitarists Jack Esbenshade and Rodney Phillips have offered tutorials for "Hell Praiser" and "Hate the Ones You Love" featuring both the lead and rhythm parts.
Watch the videos below and check out This or the Apocalypse's official Facebook page for more information.