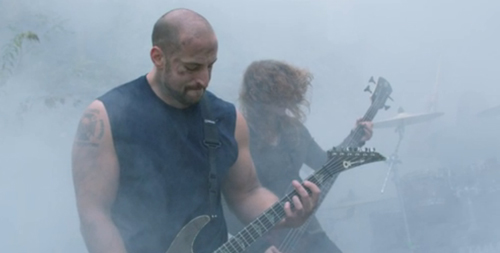 For their latest music video for "Stand Up," All That Remains found themselves in a combat zone, with armed soldiers coming after the Massachusetts quintet.
The track – which comes from 2012's A War You Cannot Win – obviously carries military themes, from the lyrics to the shredding riffs to the imagery of the clip.
With the band obscured by smoke, will the soldiers find their target?
Check out the video and an added behind-the-scenes feature below and visit All That Remains' official website for more information.