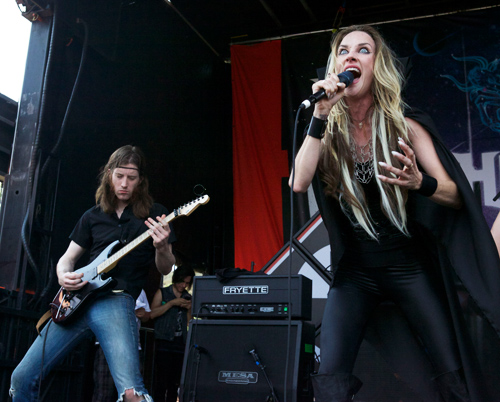 With a new album Starbound Beast coming out earlier this year, California metallers Huntress scored a choice spot on the summerlong Rockstar Energy Mayhem Festival roster.
At the fest's recent tour-opening event in San Bernadino, Calif., Huntress definitely earned their billing, unleashing a furious performance on an eager audience that held their horns high.
Calling to mind European heavy metal from the 1980s, Huntress' dueling guitars provided great depth to their songs.  Guitarists Blake Meahl and Anthony Crocamo seem to emit more thrash metal, but they also dabble in black metal and more melodic sounds.
Meanwhile, it is impossible to take ones eyes off Huntress' Jill Janus, whose stage presence is full of dark energy.  Donning a black cape on a day where temperatures reached the triple digits, Janus stalked back and forth, alternating between creeping ghoul and marching soldier.
Janus also has incredible range, as she is just as comfortable growling out an ominous line as she is releasing a scream that could wake the dead.
Huntress also played a few tracks from their 2012 debut Spell Eater, but the highlight of the show might have been a Starbound Beast tune that was cowritten by Lemmy Kilmister of Motorhead titled "I Want to F*ck You to Death."
With a ballsy beat, room for several piercing solos and Janus' throaty wails, the song featured Huntress doing what it does best – melting faces.
As Huntress left the stage, Janus had one last message for the crowd: "Remember, stay f*cking metal!"
Job well done.
For more information, visit Huntress' official website.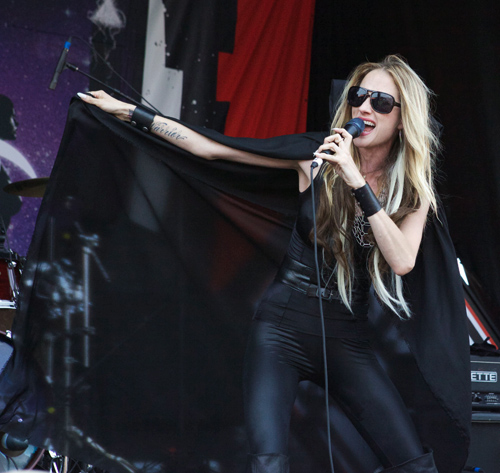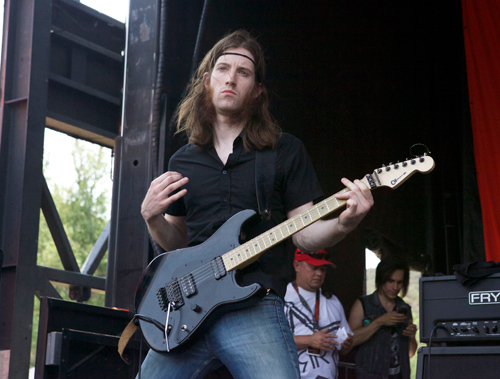 Crocamo shreds on his Charvel axe.