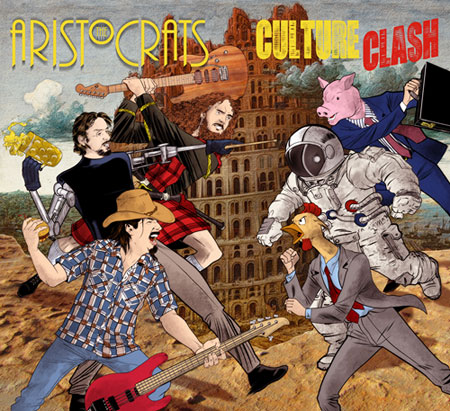 Progressive/fusion band the Aristocrats have their second full-length album coming out July 16 in the form of Culture Clash, and the trio has offered fans a taste of the new tracks.
Made up of guitarist Guthrie Govan, bassist Bryan Beller and drummer Marco Minnemann, the Aristocrats believe they have pushed the envelope even further with this record.
Govan recently told MusicRadar, "We have an unreasonable amount of fun playing together. Every 20 seconds, I'll hear something from one of the other guys that just makes me smile, or it terrifies me. But it keeps you on your toes. We all play for the same reasons."
Watch the video below and visit the Aristocrats' official website for a list of upcoming tour dates.