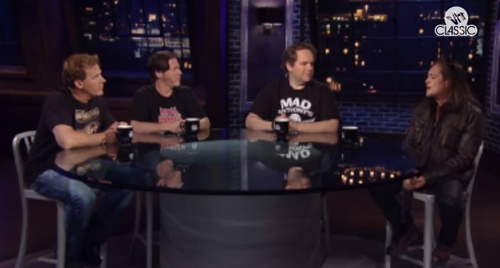 The legendary Jake E Lee was recently a featured guest on VH1 Classic's That Metal Show, and the former Ozzy Osbourne and Badlands guitarist discussed his hiatus from music and his return with a new band – Jake E Lee's Red Dragon Cartel.
In addition, Def Leppard drummer Rick Allen joined the panel to discuss his storied career.
Check out the full episode after the jump.