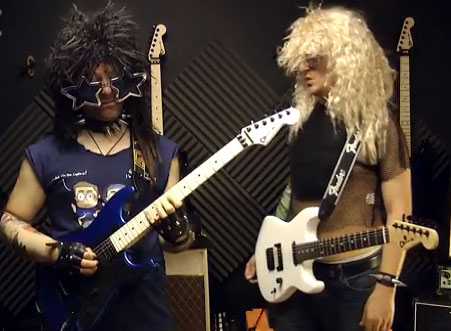 The guys at Andertons Music in the U.K. recently checked out a few of the new Charvel Pro-Mod series of guitars, featuring both the So-Cal and San Dimas models.
And, the review of these hot-rodded axes would not be complete without some input from hair-metal "legends" Richie Sambuka and Wilder "The Beastmaster" Beast, who get a call in the second half of the video to teach the audience how to really rock.
Watch what these guitars can do in the clip below.