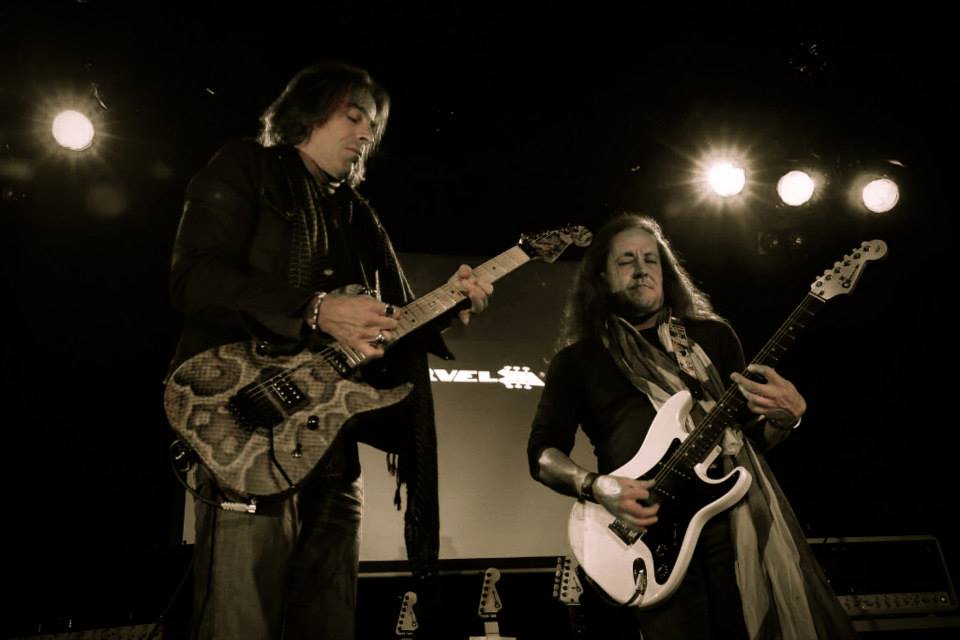 Hundreds of fans in Japan were recently treated to a rare meeting of rock royalty, as the legendary Warren DeMartini and Jake E Lee came together for a series of clinics in Osaka and Tokyo.
In each location, DeMartini and Lee participated in two clinics per day – one for area dealers and one for fans.
During the clinics, DeMartini and Lee shared stories from their days living in a house together in Los Angeles, writing some of their bigger riffs – such as DeMartini's "Round and Round" with RATT and Lee's "Bark at the Moon" with Ozzy Osbourne – under the same roof.
Then, as a special treat, the guitarists demonstrated what being that room would have sounded like, playing both songs at the same time.
Check out more pictures from the event here.