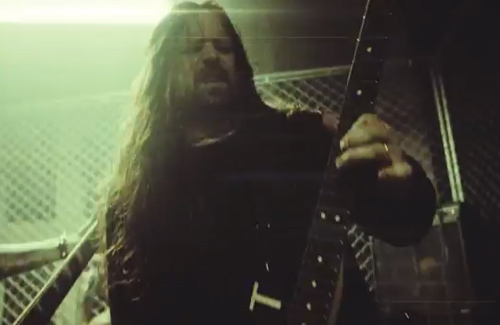 When Sepultura's Andreas Kisser previously talked to Charvel.com about his new band De La Tierra, he said the music would be heavy.
De La Tierra's initial music video from their upcoming self-titled debut album proves Kisser to be correct.
In the clip for "Maldita Historia," the band – which also consists of Andrés Giménez, former leader of A.N.I.M.A.L., Sr. Flavio, bassist of Los Fabulosos Cadillacs, and Alex González, drummer of Manà
– performs in a dingy basement with strobe lights and quick cuts adding to the insanity of the hard-hitting song.
Check out the video below and visit De La Tierra's official website for more information.