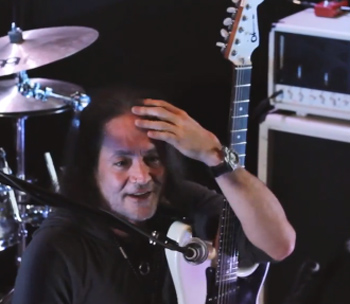 The legendary Jake E Lee recently helped the folks at Lava Cable celebrate their 10th anniversary by performing a show with his new band Red Dragon Cartel.
The former Ozzy Osbourne and Badlands guitarist even sat on the stage in Owasso, Okla., and answered questions from fans.
One highlight was when Lee showed the audience how he plays the classic hit "Bark at the Moon," and you can watch a video from that moment after the jump.