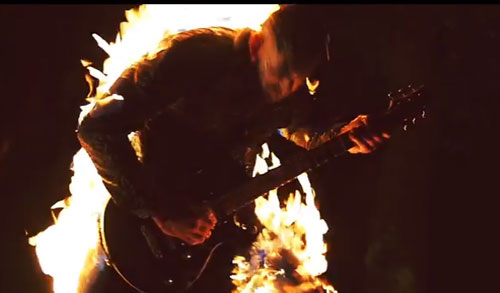 Cleveland-based metalcore band Affiance takes music videos to another level with their new clip for the track "Fire," which is on upcoming album Blackout.
The video begins with a warning that notes that all stunts were performed by professionals or under the supervision of professionals. What type of stunts, you ask?  Well, midway through "Fire," members of the band are actually lit on fire as they shred through the hard-hitting song.
Watch Affiance get set ablaze after the jump.