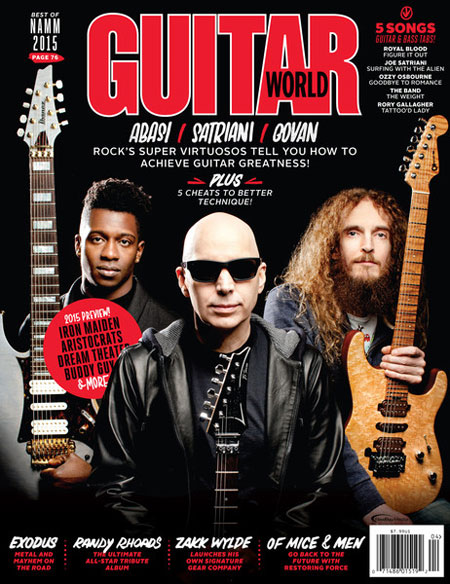 Not only was Charvel signature artist Guthrie Govan on the cover of Guitar World's April 2015 issue, but the music mag also had a special call-out for the Pro-Mod San Dimas Style 1 HH.
The guitar, which comes in Specific Blue and Slime Green for 2015, was named No. 4 on Guitar World's list of the Best of NAMM 2015.
To see the entire list of 31 "Best in Show" products, pick up your edition of Guitar World here.