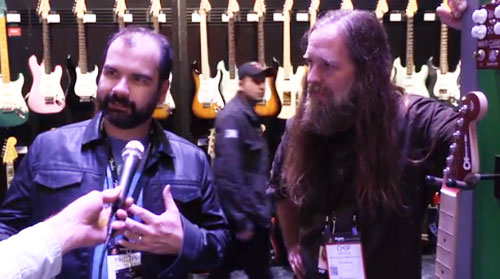 This year, Charvel teamed up with Caroline Guitar Company on a special set of Custom Shop San Dimas Stompbox guitars that were officially unveiled at the 2015 NAMM Show.
The axes were each built to match a Wave Cannon MKII Super Distorter pedal by Phillipe Herndon. In this video, Charvel Master Builder Chip Ellis and Herndon break down these amazing Charvel models.
For more information on the Charvel Custom Shop, click here, and check out the interview after the jump.