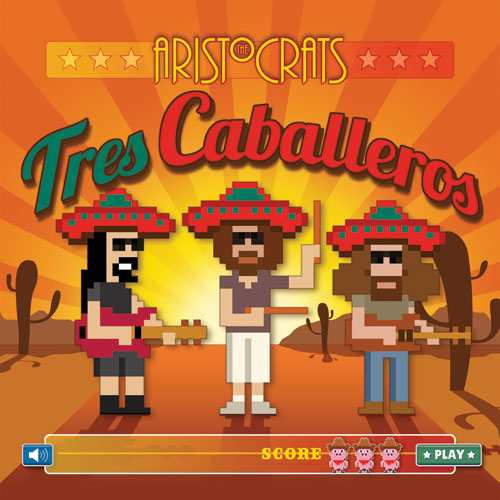 The Aristocrats have a new album called Tres Caballeros scheduled to drop on June 23, and for those that just can't wait to sample the new music, the trio has released a teaser trailer that covers the entire record.
Recorded at Sunset Sound in Hollywood, Tres Caballeros is the Aristocrats' third full-length and represents another step in their layered fusion stylings.
"We've learned a lot since we started this band—four years, three studio albums, two live DVDs and about a billion notes ago—and I think our latest offering reflects this in all kinds of ways," guitarist Guthrie Govan told Guitar World.
"The decision to road-test our new material in front of a live audience before commencing the recording process; the choice to record in a studio that had some thoroughly inspiring rock and roll 'mojo;' our sudden urge to become more bold and experimental with overdubs rather than feeling any pressure to record exclusively in a strict 'trio' format … all of this has had some kind of positive effect on the way the new record came out.
"Plus, I think the material on this album is some of the most interesting stuff we've ever written for each other, so … here's hoping our noble listeners will like the finished product as much as we do!"
Check out the trailer after the jump.