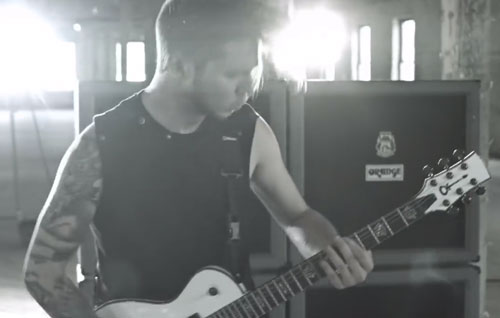 Ohio metallers Miss May I went super heavy in both theme and music for their new video for the track "I.H.E."
The clip focuses on a teenaged boy who is building a coffin with a harsh authority figure. As they drag it into the woods, the teen can't take it anymore and turns on his abuser, tackling him and depositing the body in the previously empty coffin.
The intense visual is also complimented by Miss May I's trademark brutal sound and skittish camera angles.
Currently on the Vans Warped Tour, Miss May I has an album entitled Deathless coming out Aug. 7, but in the meantime, check out the "I.H.E." video after the jump.