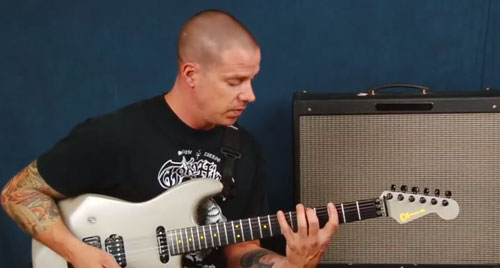 Guitarist Dave Nassie's latest lesson for Next Level Guitar covers some basics when it comes to rock and blues songwriting.
"All of us at home learn all these great songs at home from so many people, and we want to take that information and have it become our own so we can turn around and write songs with it," Nassie said.
In the tutorial, Nassie covers tone, structure and chord harmony that any guitarist can use to come up with tunes of their own.
Continue your guitar journey with Nassie's new lesson after the jump …