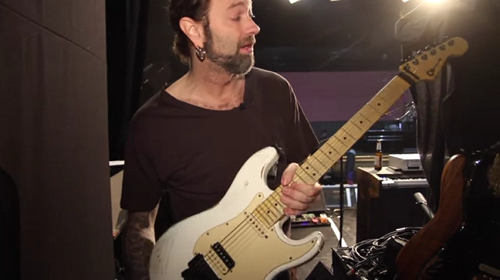 Lead guitarist Henrik Danhage of Swedish progressive metal band Evergrey recently took German instrument retailer and blogger Bandist on a tour of his live rig, which includes an impressive collection of Charvel guitars.
Danhage begins with the amps, pedals and effects he uses to achieve his signature sound, dialing in the details of the channels and settings. Saving the best for last, Danhage also walks the viewer through his prized group of modified Charvel guitars that he plays exclusively.
"All-time favorite," says Danhage. "Growing up with all the cool players, like Steve Vai, Warren DeMartini, Jake E Lee, you know a lot of those cats had Charvels. I'm so honored that I can work with them and they make me awesome guitars. I couldn't be happier on the guitar front."
Watch the interview with Danhage below to get all the details on what he brings to the stage.