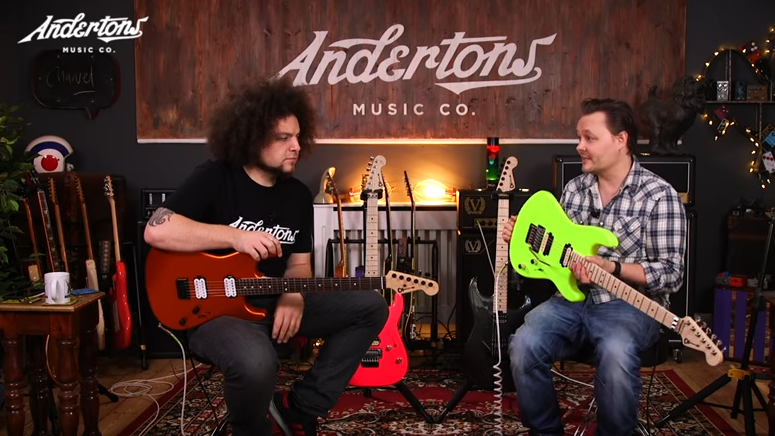 Rabea Massaad and Pete Honore over at Andertons Music got a workout in with Charvel's Pro-Mod guitars in a new video gear segment.
After a really peaceful and nice opening jam session that the guys referenced as #thingsthatyoudontthinkispossibletoplayonneonyellowguitars, the guys delve into the versatility (well beyond "80s hair metal"), craftmanship, features, unique colors and reasonable price point of these Charvel Pro-Mod Style 1 San Dimas and So-Cal instruments.
And of course, the segment would not be complete without a bit of shreddage, too.
Check it all out below!