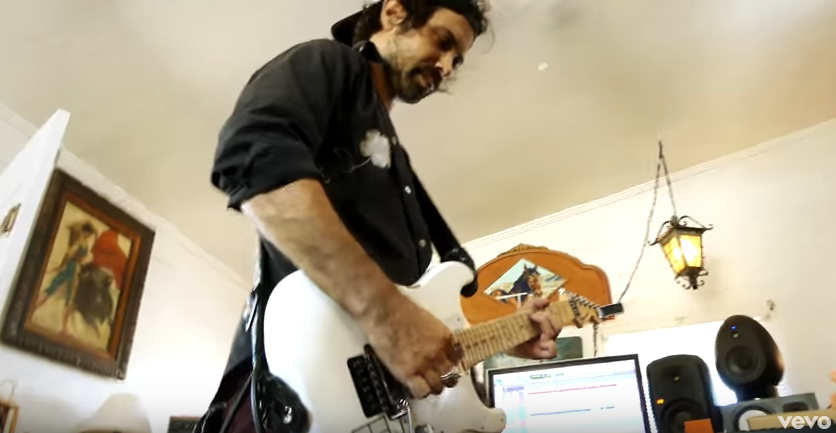 Pennsylvania-based rock band CKY are making a return to music this summer with The Phoenix—their first album of all new material since 2009's Carver City. Although not due out until June 16, their diehard fanbase can get a feel for what's in store with the release of new single "Days of Self Destruction," and its accompanying music video.
Guitarist and vocalist Chad I Ginsburg (Cig) has since stepped up as the frontman of the trio, which also features CKY co-founder and drummer Jess Margera and bassist Matt Deis (ex-All That Remains).
"It's where things could have ended up," Ginsburg told AP, referring to the averted demise of the band. "I definitely was writing a lot of this record from that place. Like a phoenix, it burns itself alive and is reborn from its own ashes. 'Days Of Self Destruction' is basically about the dangers of not learning from your mistakes."
The new single also features a guest spot from Mastodon's Brent Hinds.
"He rules," Ginsburg said of Hinds. "He just shreds like crazy."
The video gets off to a quirky start with a colorful parrot announcing the band before seeing behind the scenes footage of  the band rehearsing and recording the album at David Catching's Rancho De La Luna recording studion in Joshua Tree, California.
Check out the clip below featuring Cig on his modded Pro-Mod So-Cal.