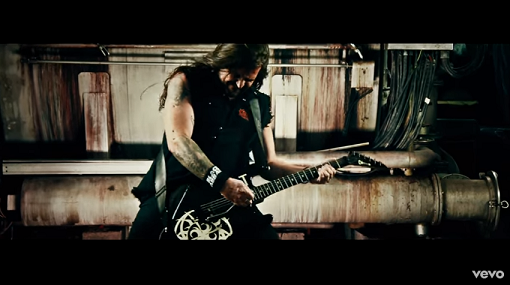 Andreas Kisser has kept himself very busy lately — supporting Sepultura's recent tour and enjoying the long-awaited world premiere of their documentary, while also dedicating time to his supergroup side project De La Tierra.
De La Tierra released sophomore album II last November, with lead track "Puro" debuting just days before the record dropped. Just last week, the band returned with a powerful new video treatment for the single that reinforces its "always darkest before the dawn" theme. In the clip, members of the group are tortured while in captivity, but their perseverance during eventually leads to freedom.
Watch the video now, and see Kisser on his one-of-a-kind custom Charvel San Dimas.