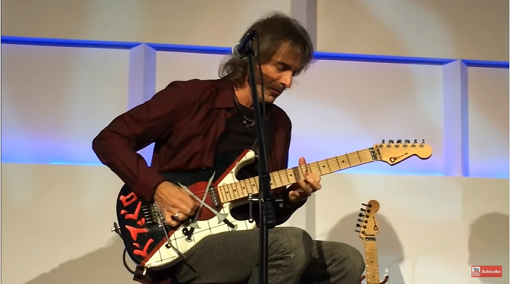 Back in April, New York-based guitar dealer the Music Zoo held a special event with RATT's lead guitarist Warren DeMartini that is now available to the masses via new online videos.
The session was hosted by Guitar World's Andy Aledort, and finds DeMartini in his element as he shares personal accounts of his successful career and details about his signature Charvel models. In between reminiscing and fielding questions from the fans, DeMartini also entertains the audience with jaw-dropping demos.
Watch the footage below, and see DeMartini live on RATT's summer tour. Dates here.