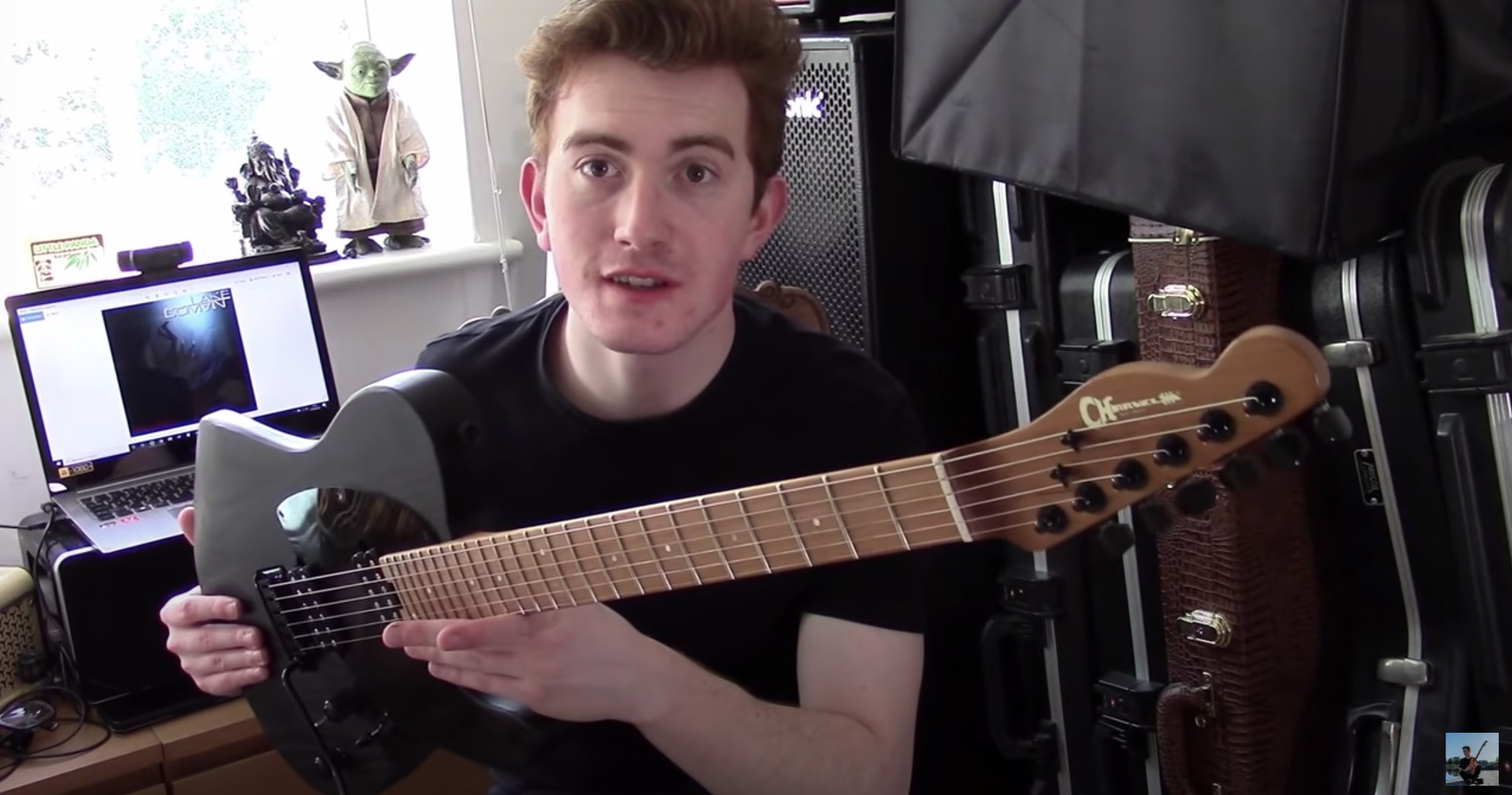 Guitarist and YouTube Cameron Cooper broke down the Pro-Mod So-Cal Style 2 24 HH 2PT CM Ash in a new demo video that highlighted the premium appointments of this all-new offering.
"For those of you who know me well, I am a bit of a Charvel connoisseur," remarked Cooper. "The So-Cal Style 2 is very different from what I normally try out. It's a really, really nice guitar. If I could sum it up in a sentence, I don't normally start with a verdict, but it is a quietly styled monster."
Offered with a Gotoh® Custom 510 trem, this So-Cal Style 2 model boasts an extraordinarily resonant ash body that is lighter than other woods without sacrificing tone.
"It is the lightest guitar I have ever picked up," said Cooper. "I don't weigh guitars, but I had to weigh this one. It barely weighs 6 pounds. Absolutely crazy!"
Cooper also marveled at the extensive tones offered by the dual Fishman Fluence® Open Core PRF-COC bridge and neck pickups.
"If I could sum up Fishman Fluences, they're my favorite active pickups," said Cooper. "They make everything sound really smooth, really full, really big and also somehow support you in those lead moments. They are very helpful."
In conclusion, Cooper praised the So-Cal Style 2 for its ergonomic style and broad, powerful articulation.
"The Style 2 is a really diverse, eclectic instrument and a spot-on guitar!" summed up Cooper.
Watch Cooper break down the So-Cal Style 2 in Black Ash in the demo video below.