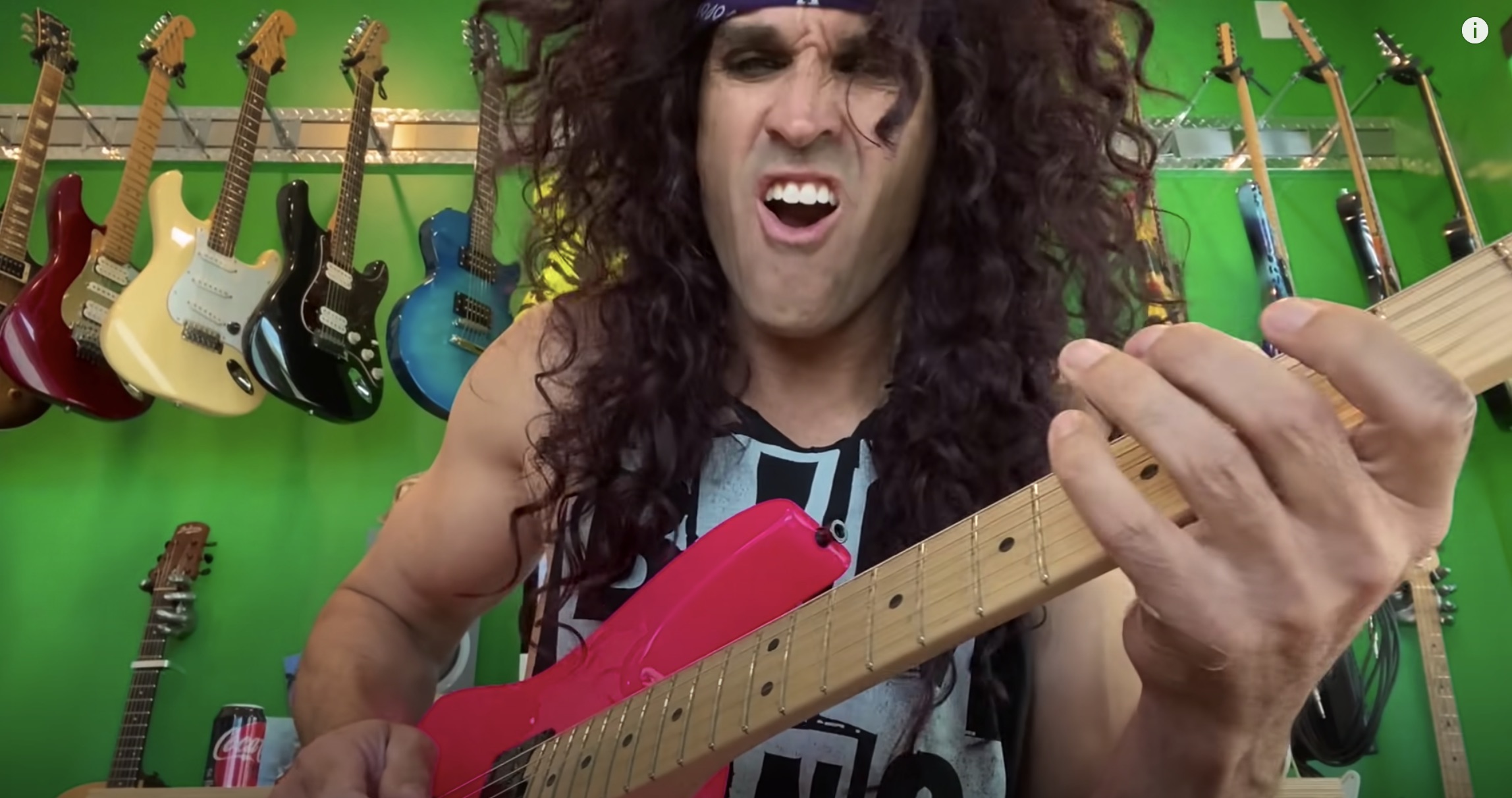 Steel Panther guitarist Satchel joined U.D.O's Dee Dammers and Sven Dirkschneider, Jaded Heart's Michael Müller, Bonfire's André Hilgers and Almanac's Patrick Sühl for a tribute to the legendary Eddie Van Halen with a cover of "Unchained" off Van Halen's 1981 album Fair Warning.
"We started this project a few weeks ago," Müller wrote on an Instagram post. "Tragic story is that we almost finished the video one day before Eddie died. My first Van Halen album was Fair Warning. I love all the songs on it. Especially "Unchained."
Watch the incredible tribute to Eddie below, featuring Satchel on a custom hot pink Charvel DK model.