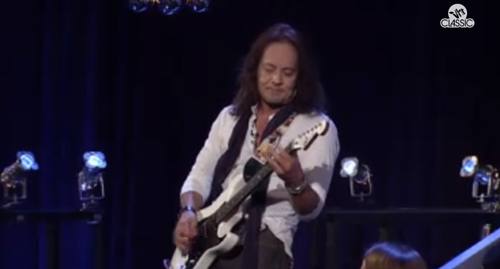 A few weeks ago, Jake E Lee sat down with the guys of That Metal Show to talk about his new project Jake E Lee's Red Dragon Cartel and his storied history with Ozzy Osbourne and Badlands.
The guitarist recently returned, but this time, he got a chance to showcase his legendary chops.
As the featured guitarist, Lee played the program in and out of commercial breaks with a few searing riffs.
Check out Lee in action below.