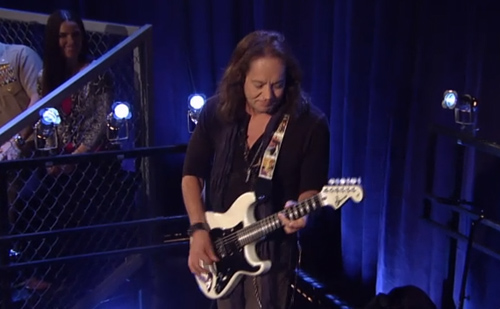 Jake E Lee went another round as the featured guitarist on That Metal Show last weekend after holding down that spot during the previous episode.
The former Ozzy Osbourne and Badlands axeman actually sat down with the guys of That Metal Show earlier in the season to talk about his latest project Jake E Lee's Red Dragon Cartel. But as the program's musical accompaniment, Lee demonstrated that his fretwork is as fiery as ever.
Watch Lee in action below.